Author:

ActiveME

Created:

February 22, 2013

Updated:

December 12, 2017
Categories:
Distance

18.95 km

Time

0 s

Speed

0.0 km/h

Min altitude

55 m

Peak

70 m

Climb

60 m

Descent

66 m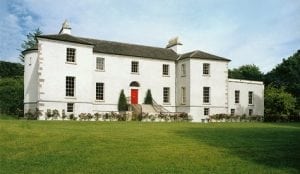 Stage 6 on the Suck Valley Way is a moderate 3.5 hour (13.5 km) walking route from the village of Corbally to Castlecoote along the eastern bank of the Suck River in Co. Roscommon in the west of Ireland. This walking trail is along quiet country roads, meadows, bogland, woodland paths and grassy river banks. There is much to see along this route including Dunamon Castle of the O'Finahtys clan, with a history going back to 1154, the high footbridge over the unusually named Derryhippo River, bird watching at Lough Linbaun and finally the ruins of Castlecoote castle and Castlecoote House where you can pay a visit. Lough Linbaun also has a crannóg which is an ancient village on an man made island.
The entire Suck Valley Way is a moderate 3 to 9 day (100 km) looped walking trail through the low lands of West Roscommon and East Galway in the west of Ireland. It is a great easy to follow walk but is relatively unknown among Irelands long distance walking routes. The route follows either side of the River Suck through rolling green Irish countryside. Ballygar village is the most obvious place to start the walk but you can start at any point on the loop with great villages on the route inlcuding Creggs, Glinsk, Ballymoe, Ballintubber, Dunamon, Castlecoote, Athleague and Mount Talbot. The route consists of country paths through fields and woods, quiet side roads and there are a number of stretches along the banks of the river itself. The route has much to offer with many attractions to see and plenty of things to do including ringforts, castles, ancient churches and the unique Iron Age carved stone called La Tène Stone.
Typically the entire route is broken down into 8 seperate walkings stages of equal length. However, the walk could be undertaken in 3 long stages or also comfortably in 6 days with one days break in between stages. These longer and shorter stages are shown at the bottom of the page to allow everyone irrespective of fitness or time available to experience this gem of a walk in Ireland. As with many lowland walks, the route can be subject to flooding so please check locally and also the Suck Valley Way website www.suckvalleywaywalk.ie for more details.
There are plenty of routes, so find a route that is right for you or your group. Plan your walk by estimating you walking time, checking the weather and the sunrise sunset times on our website https://www.activeme.ie/useful-info/planning-a-trip/ and please remember you are only as fast as the slowest member of your group!
Use our Map of Ireland and Sat Nav tool to get directions to any of the stage start points and our detailed maps and GPS on our ActiveME iPhone and Android App to find and follow the walking route live on screen and keep on track. At all times, our maps and App should be used in conjunction with proper map and compass navigation techniques. Feel free to send us your photos and add you own star rating, comments or suggestions below.