ActiveME also operate a smartphone App called 'Take A Hike' Northern Ireland. It was developed for the Northern Ireland Tourist Board to promote walking tourism and local businesses with the aim of attracting new tourist revenue in Northern Ireland. This App is available on iPhone and Android.
TakeAHike NI is the best way to Explore Northern Ireland and find your perfect walking route for FREE and on the go!
BROWSE hundreds of hiking routes throughout Northern Ireland and find one that meets your needs, interests and is suitable for you. Using your phones GPS, our App will help give you directions to the walking route, allow you to follow the route live on screen and find nearby points of interest.
This App also has a number of Premium Featured Walking Routes from €0.79. These show the walking route on high quality Ordnance Survey Maps. Follow the route live on screen using your phones GPS to keep on track !! These walks also contain local points of interest and businesses with info, photos and GPS directions to each.
Download the App
FREE

on iPhone and Android – NOW

Choose either our iPhone or Android App below or search for 'take a hike' on the App Store or Google Play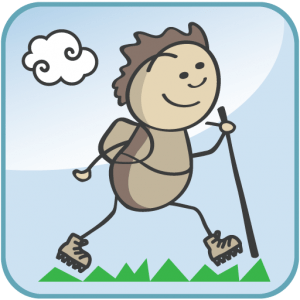 Scan these QR codes with your phone to download now