Fenit and Spa
Less than 20mins from Tralee is the seaside village of Fenit, home to another of the Bay Area's most famous landmarks, the iconic Fenit Lighthouse on Little Samphire Island and a great little holiday spot with lovely cafes, pubs, restaurants and places to stay. Before arriving in Fenit you will pass the village of Spa which has great pubs and restaurants and is located on the North Kerry Way walking route. Arriving in Fenit you can park near the beautifully sheltered and sandy Blue Flag beach which is perfect for families, sea swimming, sandcastles and watersports. Your kids won't be disappointed to see that there is also a great playground at the beach and the all-important toilets.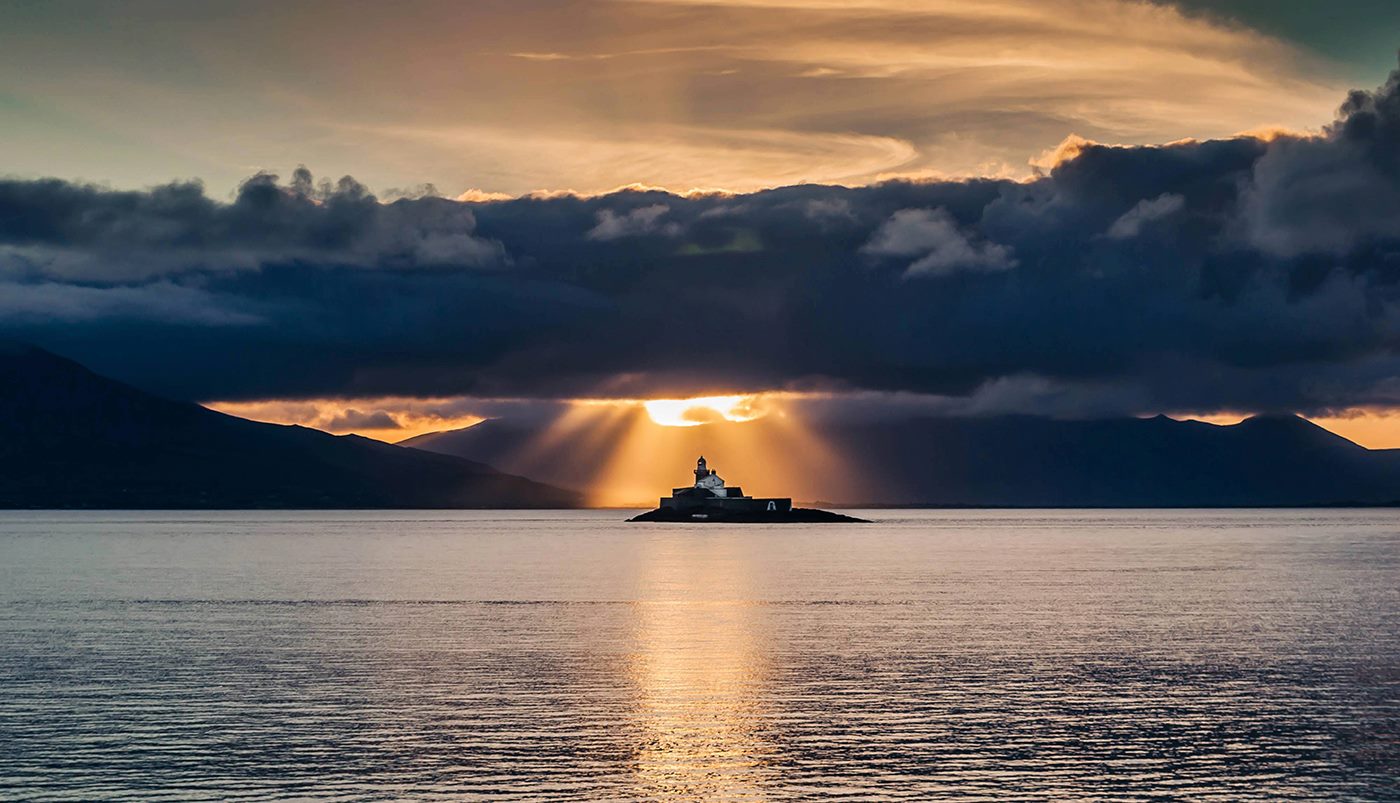 From the beach take a short scenic walk over the pier, a great fishing spot, to Samphire Island, home to Fenit Harbour and Marina, which can cater for 130 sailings boats of all sizes. From here you can also join a charter fishing trip, take unique tour by boat to the historical Lighthouse, visit the Saint Brendan Heritage Centre and bronze statue.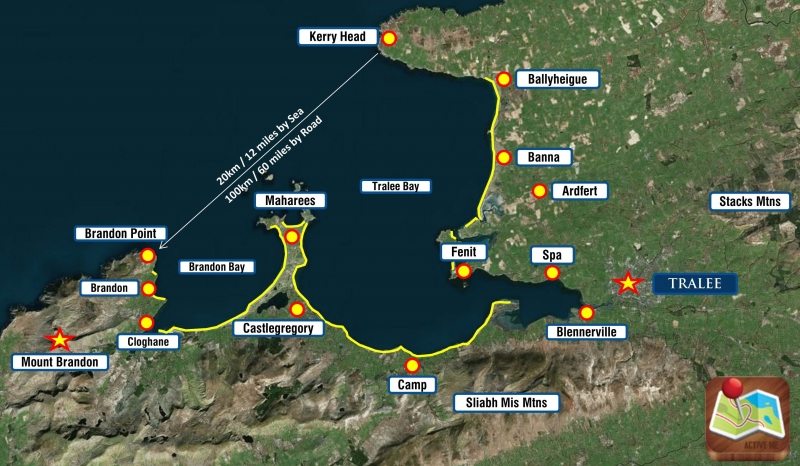 Fenits maritime history stretches back to early Christian times, as the birthplace of St. Brendan the Navigator in 484 who is said to have discovered America 1000 years before Columbus and is now the patron saint of the US Navy. It also has ancient trading ties with Europe, with marauding Pirates and the Spanish Armada in 1583.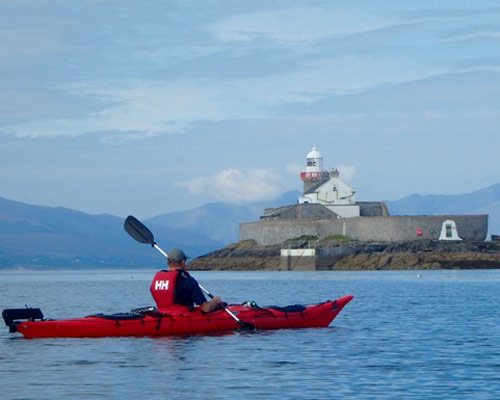 From the beach, Fenit's 1.5km shore walk is one of Irelands most scenic, lined with seats and picnic tables overlooking the wild Atlantic, Fenit Lighthouse and the Brandon mountains. The pathway ends at an old pier but you can continue along the shore, visiting the most scenic bench in Ireland and on to Fenit Island and Castle. A short distance away in Barrow is the Tralee Golf Club, a world famous links course.
Fenit beach and harbour has always been a very popular swimming spot, now with a marked swim course is also home to the Tralee Bay Sailing Club, Open Water Swimming Club and annual Triathlons. Fenit has lifeguards on duty during the summer season and is probably one of the most wheelchair accessible holiday destinations in Kerry. Hopefully sooner rather than later, Tralee and Fenit will be connected by a wonderful greenway walking and cycling route.

Places to Stay in or near Fenit and Spa:
Places to Eat and Drink in Fenit and Spa:
Things to See and Do in Fenit and Spa:
Local Walking Guide or Tour Guide: coming Soon
Top Things to See and Do in the Bay Area
Best Moderate and Mountain Walks in the Bay Area
Best Easy and Family Walks in the Bay Area
Best Cycle Routes and Drives in the Bay Area
Best Beaches and Fishing Spots in Bay Area
Festivals and Events in the Bay Area