Camp and Beaches of Kileltin and Derrymore
On the lower slopes of the Sliabh Mis Mountains is the small village of Camp. Having everything you need for a holiday, Camp is ideally located at the centre of Tralee Bay on the Wild Atlantic Way. Nearby are some of Irelands longest and unspoiled sandy beaches perfect for swimming and walking, great mountain walks, the Dingle Way long distance walk, ancient forts and some of the best and oldest stories of Irish Mythology.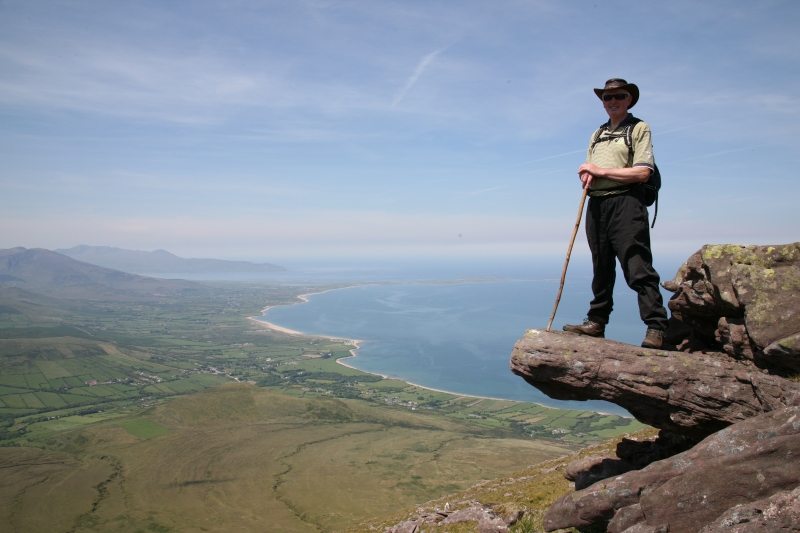 The Tralee Bay is relatively shallow so most beaches such as Derrymore and Kileltin are perfect for bathing and importantly are a few degrees warmer than most in Ireland. Only a short drive from camp is one of Ireland most spectacular and accessible mountain walks, Caherconree Fort and Mountain. Visit the Kileltin Ancient Oratory on the Dingle Way, birdwatching on Derrymore nature reserve, cycle the Caherconreee mountain pass, climb the Curraheen Derrymore Loop walk and Baurtregaum mountain, and if you have any more energy just stroll along over 20km of sandy beaches in either direction.
Home to one of Irelands oldest written place names, Caherconree Fort, the Camp area is also associated with several stories of Irish mythology from various times in Irelands history of invasions including Cu Chulainn and the Red Branch Knights and the Milesians legends from around 1700 BC.
Places to Stay in Camp: Coming Soon
Places to Eat and Drink in Camp: Coming Soon
Things to See and Do in Camp:
Local Walking Guide or Tour Guide: coming Soon
Top Things to See and Do in the Bay Area
Best Moderate and Mountain Walks in the Bay Area
Best Easy and Family Walks in the Bay Area
Best Cycle Routes and Drives in the Bay Area
Best Beaches and Fishing Spots in Bay Area
Festivals and Events in the Bay Area