In Irelands south west corner is the county of Kerry also known as 'The Kingdom'. Blessed with some of Irelands most iconic attractions, history, heritage, scenery and things to do, Kerry is one of the best holiday destinations in Ireland and has been voted No.2 in Europe's 10 best places for family holidays by Lonely Planet and the town of Killarney in Kerry named in Top 25 Travel Destinations in Europe 2015 by TripAdvisor. Kerry is Ireland's fifth biggest county but on the other hand it is close to the least populated by area giving you that remote and peaceful feeling on your visit. Home to some of Irelands best beaches, lakes and mountain ranges, Kerry's nearly 5,000km of scenic roads crisscross's the county visiting all of them. In addition, the coast road stretches nearly 500km (310 miles) long represents one of the largest sections of the Wild Atlantic Way scenic coastal route, from the colourful town of Kenmare in the south along the coast to Tarbert in North Kerry where you can catch a ferry to Co Clare.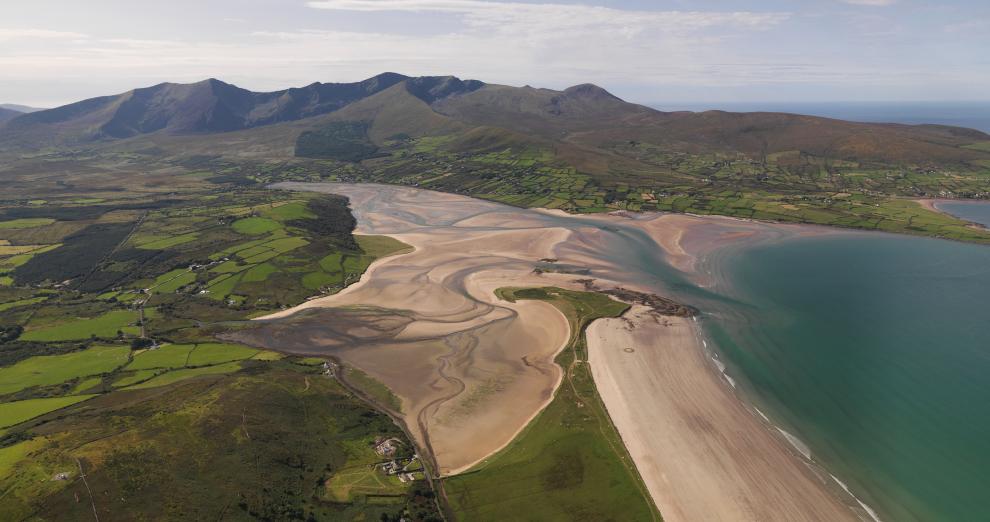 Kerry is steeped in history and heritage and is also home to many legends of Irish Mythology and invasions. The name Kerry is said to have derived from one of the first group to claim and settle in the Tralee area of county Kerry around 500 BC to 100AD onward, known as the Ciarraige (pronounced 'keer-ree'), a Pictish tribe from what is now counties Sligo and Roscommon but there are a number of variations to this story. According to legend in Irish Mythology, the Ciarrage were descended from Queen Meabh's son Ciar (pronounced 'Keer'). Ciarraige translates to 'kingship of the people of Ciar' or 'Ciars Kingdom' and is possibly where the name The Kingdom of Kerry came from. John B Keane, a famous Irish playwright, novelist and essayist of 'The Field' movie fame from Listowel in County Kerry said 'Being a Kerryman, in my opinion, is the greatest gift that God can bestow on any man'.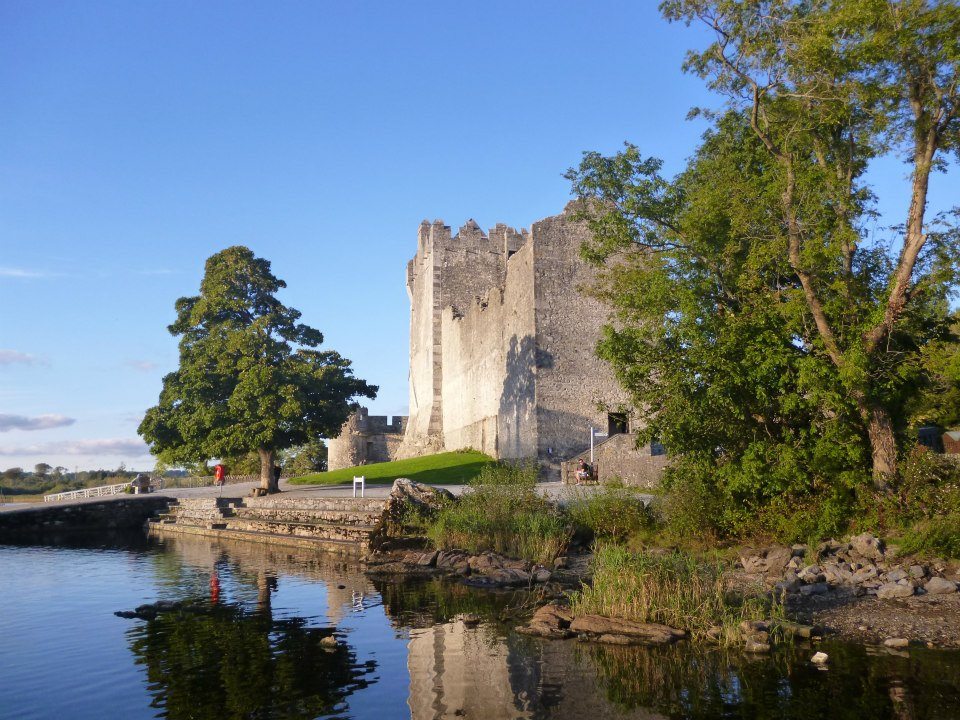 If its people, music and craic (fun) you're after then visit the bustling towns of Killarney, Tralee, Dingle, Kenmare, Cahersiveen and others for their great restaurants, pubs, local arts and crafts, colourful shops but if you would prefer some peace and quiet, get off the beaten track and enjoy some of Kerry's wonderfully remote hidden gems including mountain passes, towering coastal cliffs, a 10,000-hectare National Park, remote walking trails, hiking mountain ranges, lakes and valleys on foot, on a bike on by car or bus. The landscape of Kerry is extremely varied with a number of distinct areas including:
– The Iveragh Peninsula including the Ring of Kerry
– The Skellig Coast
– The Dingle Peninsula
– Tralee and Bay Area
– North Kerry
– Killarney and East Kerry
– South Kerry and Beara Peninsula
If you need to Rent a Car to experience the Kerry then I would suggest visiting www.carhire.ie. If you find a better price elsewhere they will beat it.

Kerry is home to many interesting facts and stories including:
Ireland's highest mountain, Carrauntoohil at 1,039m (3,409 ft)
Irelands 2nd highest mountain pass, the Priests Leap at 465m (1,526 ft)
Kerry is home to the top 12 highest mountains in Ireland
Ireland's longest sandy beach at 37km long located on Tralee and Brandon Bays 
Kerry is home to no less than 12 Blue Flag beaches among its nearly 100 beaches
Irelands highest lake, Loch Choimín Uachtarach (Cummeenoughter) at 707m – Carrauntoohil
Ireland's deepest lake, Muckross Lake (middle lake of Killarney) a depth of 75m (246 ft).
Ireland's pagan pilgrim paths including Brandon Mountain and Drung Hill
3 National Waymarked Walking Trails including Kerry Way, Dingle Way and North Kerry Way
Skellig Islands UNESCO World Heritage Site located 12 miles off the Kerry coast
The Skelligs were home to hermit monks in the 6th Century
The Skellig Island is now a major set location for the newest Star Wars movies
Irelands Longest and best waymarked walking trail, The Kerry Way at 215km (134 miles)
World's oldest Tetrapod footprints at 385 million years old in Valentia Island, Co. Kerry
First transatlantic telegraph cable in 1866 linking North America and Valentia Island, Kerry
Tom Crean (1877 – 1938), one of the Antarctic's greatest explorers from Lispole near Dingle
Saint Brendan the Navigator, born in Fenit, said to have first discovered America in 500AD
Puck Fair, Ireland's oldest traditional fair with a documented history of over 400 years
We have also tried with difficulty to create some Top 10 and Best Of list below (Coming Soon)
Top 10 Best Walks in Kerry
Top 10 Best Low Level Walks in Kerry
Top 10 Best Family Walks in Kerry
Top 10 Best Mountain Walks in Kerry
Top 10 Best Cycling Routes in Kerry
Top 10 Best Beaches in Kerry
Top 10 Best Tourist Attractions in Kerry
Top 10 Best Family Attractions in Kerry
Top 10 Best Castles in Kerry
Top 10 Best Historical Sites in Kerry
Top 10 Best Scenic Views in Kerry
Top 10 Best Scenic Drives in Kerry
Top 10 Best Gardens and Parks in Kerry
Top 10 Best Hidden Gems
Top 10 Best Coastal Fishing Spots in Kerry
Top 10 Best Lake Fishing Spots in Kerry
Top 10 Best Running Spots in Kerry