With Googles recent launch of the Google Trips app, this is one travel App Irish tourism businesses can't ignore. A direct competitor to tripadvisor, Google Trip has a lot going for it and once more local information is crowd sourced and available on Google Maps for more destinations in Ireland and paired with other Apps like Google Maps, Calendar and Translate and more, there will be no stopping Google Trips. The goal, as Google puts it, is to create a 'personalized tour guide in your pocket'.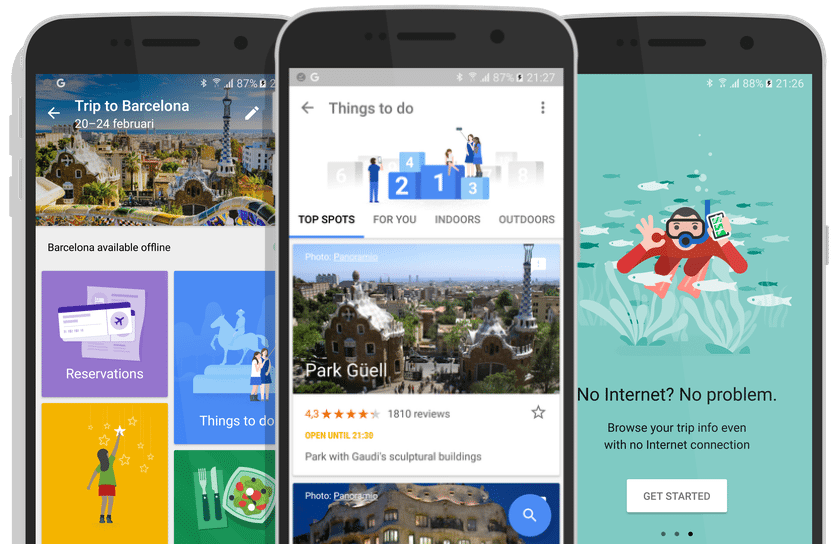 Google Trips aims to make your holidays, trips and vacations simple to plan and enjoy. Put simply the Google Trips App is bloody fantastic as it automatically collects, organises and gathers together all of your personal travel from your gmail account and more into the Google Trip App such as your plane tickets, hotel reservations, confirmation numbers, dates, directions, transport, costs, GPS, travel time, and combines that with top things to see and do at your destination in addition to its growing crowd sourced reviews. And here's the kicker, you can use Google Trips offline too…..yes offline!!!!!!! Simply Download all your information, maps and more and away you go with no extra surprise data use costs at the end of your holiday. Here is Googles Blog about Google Trips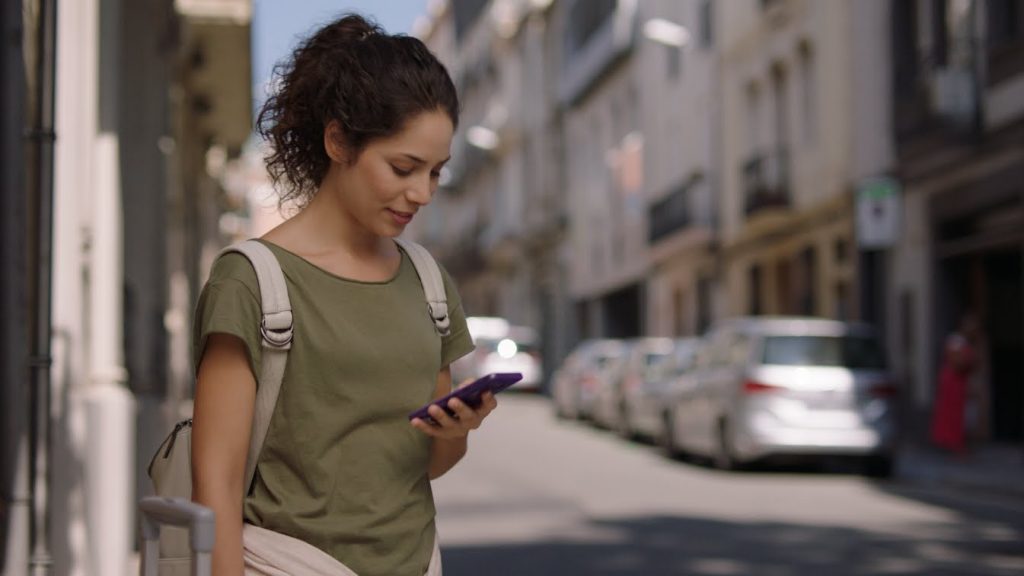 Although it doesn't have the detailed travel information such as off road walking and cycling routes like ActiveMe, if you combine and use both Google Trips and ActiveMe App on your trip you have all you need to enjoy a great holiday in Ireland.
Like on ActiveMe, where you yourself can help promote where you live or your favourite places, destinations, walks,cycle and more by submitting them to us here, Google Trips allows you to do pretty much the same as Google Local Guide where you can add and review businesses and places to see and be part of a global community of explorers sharing their discoveries on Google Maps. You can help others find the best spots in town, make new friends and if you contribute enough you can unlock exclusive Google prizes and benefits along the way.
My first review of Google Trips highlighted a big gap in information for nearly all of Ireland including its major tourist towns with only a handful of places and tourist attractions to visit listed and unlike ActiveMe, Google Trips (as I have to say Tripadvisor too) have no information on things to do such as walks, cycles, scenic drives, heritage trails, mountains, fishing spots, beaches, festivals, trail running, watersports or other normal things to do as a tourist on a holiday. This is where Google Trips and Google Maps needs to improve. Maybe approved Local Guides in conjunction with Google could add the top walks, cycles and more to start filling in the essential gaps or even link to the ActiveMe.ie website.
The majority of listings as expected are Google My Business listings where people leave reviews and comments but this is still far from comprehensive in Ireland. It appear many Irish tourism businesses have no Google My Business profile on Google whatsoever. This is where ActiveMe can help.
In order to be part of the Google Trips App, Tourism Businesses have to be listed on Google My Businesses. ActiveMe can set you up and manage your Google My Business listing and ensure that your tourism business can be found on Google Trips, Search, Maps and more. Click Here to Email me!