Castlegregory and the Maharees
The ever popular tourist destination of Castlegregory is located in an idyllic sheltered bay at the foot of the sandy Maharees peninsula. Perfect for a beach and surfing holiday feel, the peninsula is dotted with bed and breakfasts, self catering, campgrounds and caravan parks and also contains smaller villages home to great local pubs and picture perfect restaurants.
Come for the beaches but you will not be short of things to see and do. Why not try something different like diving or snorkeling at the 5-star PADI certified dive centre, visit the Castlegregory 9 Hole Links Golf and Fishing club on the shores of the freshwater lake Lough Gill, join the fun on the water trampolines and paddle boats, pick from several windsurfing and surf schools, take a powerboat course, join a charter fishing boat or a boat tour from Scraggane or Fahamore Piers to the small Maharee islands, called the Seven Hoggs where on the largest of the islands, Oileán tSeanaigh, are the ruins of a 7th-century monastic site founded by St Senach.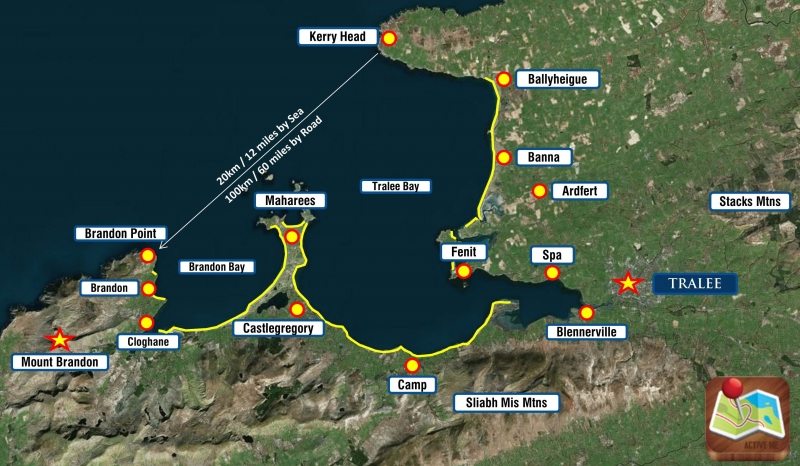 Home to the rare Natterjack toad and named after a castle built by Gregory Hoare in the 16th century, the village of Castlegregory is also on the Dingle Way walking route and is close to many great mountains walks including Beenoskee Mountain, Conor Pass, Mount Brandon and more.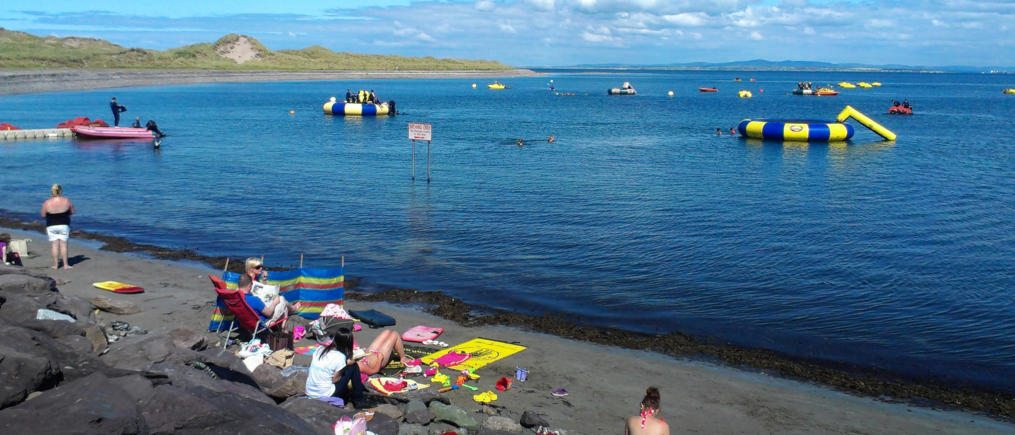 Places to Stay in Castlegregory and Maharees:
Places to Eat and Drink in Castlegregory and Maharees:
Things to See and Do in Castlegregory and Maharees:
Local Walking Guide or Tour Guide: coming Soon
Top Things to See and Do in the Bay Area
Best Moderate and Mountain Walks in the Bay Area
Best Easy and Family Walks in the Bay Area
Best Cycle Routes and Drives in the Bay Area
Best Beaches and Fishing Spots in Bay Area
Festivals and Events in the Bay Area