Slightly inland but still on the Wild Atlantic Way is the Medieval Capital of Kerry, Ardfert village, once one of the most important places in Ireland. The village is blessed with the picture perfect ruins of Ardfert Cathedral built in 1111 AD, the Franciscan Friary and has great places to eat and drink. Only 5 mins from Ardfert is the seaside holiday destination of Banna Strand, with its glorious Blue Flag Banna Beach, recently voted Irelands Best Beach on TripAdvisor, great caravan and campsite, leisure centre, watersports, sand dunes, walking and more.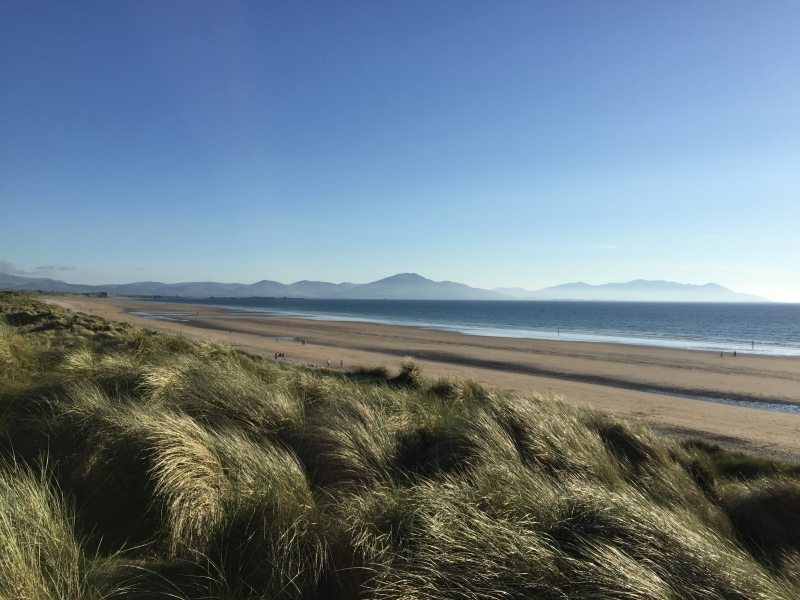 The Ardfert Cathedral was built to replace a previous monastery reputedly founded in the 6th century by Saint Brendan, Ireland's first true adventure and navigator who is said to have first discovered America 1,000 years before Columbus. Recently restored, you can now take great guided tours.  Like most of Irelands ancient places, many of the local heritage sites predate Christianity and are part of our ancient pagan heritage, folklore and mythology.
Only 10 mins drive from Tralee, Ardfert is perfectly located to explore the surroundings area and is a great half way point of the North Kerry Way walking route. The village is also nicely located for scenic cycling loops from Tralee, Fenit, Banna and Ballyheigue and is only a few minutes from Tralee Golf Course in Barrow, one of Irelands and the worlds best links courses. If you are travelling with kids, there is also a great playground near the cathedral and great places for lunch and dinner or just take a break.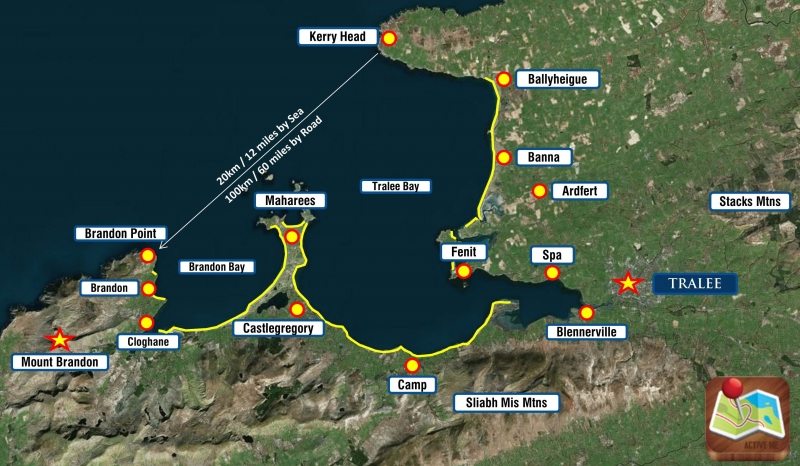 If water sports is your thing then why not try surfing in Banna Beach, sailing in Fenit, shore angling in Barrow, bird-watching along the shore and much much more.

Places to Stay in Ardfert and Banna:
Places to Eat and Drink in Ardfert and Banna:
Things to See and Do in Ardfert and Banna:
Local Walking Guide or Tour Guide: coming Soon
Top Things to See and Do in the Bay Area
Best Moderate and Mountain Walks in the Bay Area
Best Easy and Family Walks in the Bay Area
Best Cycle Routes and Drives in the Bay Area
Best Beaches and Fishing Spots in Bay Area
Festivals and Events in the Bay Area