Author:

ActiveME

Created:

June 19, 2015

Updated:

December 12, 2017
Categories:
Distance

2.32 km

Time

0 s

Speed

0.0 km/h

Min altitude

127 m

Peak

151 m

Climb

36 m

Descent

37 m
The ancient Hill of Tara in co. Meath is one of the most important sites of ancient Ireland and Irish Folklore. The hill commands sweeping views across the plains of Meath and for this reason among others it was considered the political and religious centre of Ireland where the High Kings of Ireland held court and is associated with the pagan goddess Maeve. It is a large complex of mounds, tombs, stones and other ancient monuments, one being the Stone of Destiny below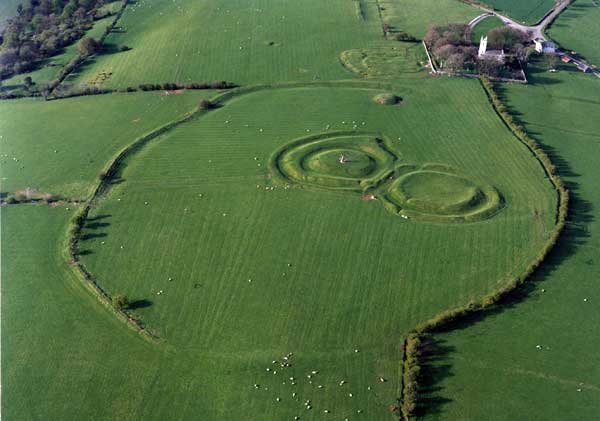 The 11th century Book of Invasions mentions The Hill of Tara as the seat of the high-kings of Ireland from the times of the mythological Fir Bolg and Tuatha Dé Danann but the hill has been used by people since 4500BC. On the northern side of the valley is the Hill of Slane, where huge pagan festivals were held and where one of St Patrick's legendary feats is said to have took place. It was while converting the pagans here that St Patrick plucked a shamrock from the ground to explain the Holy Trinity, after which the Hill of Slane was covered in shamrocks, which was later adopted as the Irish national symbol.
Step back in time to Irelands Ancient past, around 2,000 years ago, the 'Annals of the Four Masters' from 123 AD speak of five straight principal highways or 'slighe' (roads) radiating from the sacred Hill of Tara and the seat of the High King of Ireland, to the various provincial capitals of Ancient Ireland. Evidence of earlier ancient trackways from before 2,000 BC have also been found throughout Ireland suggesting that from the principal highways radiated more ancient roads and old straight trackways built and used by Neolithic Traders traveling across Ireland 6,000 years ago. It is thought that some of the extremely straight rural roads that we now use across Ireland today may in fact have been built upon ancient paths and roads. Another theory is that many of the ancient sites, structures and monuments such as standing stones are located in elevated areas which command wide views of the countryside and so may be aligned to these ancient straight roadways, thereby acting as ancient signposts and navigation aids to Irelands prehistoric people travelling long distances across the country.