Author:

ActiveME

Created:

August 28, 2012

Updated:

December 12, 2017
Categories:
Distance

13.50 km

Time

0 s

Speed

0.0 km/h

Min altitude

2 m

Peak

27 m

Climb

43 m

Descent

62 m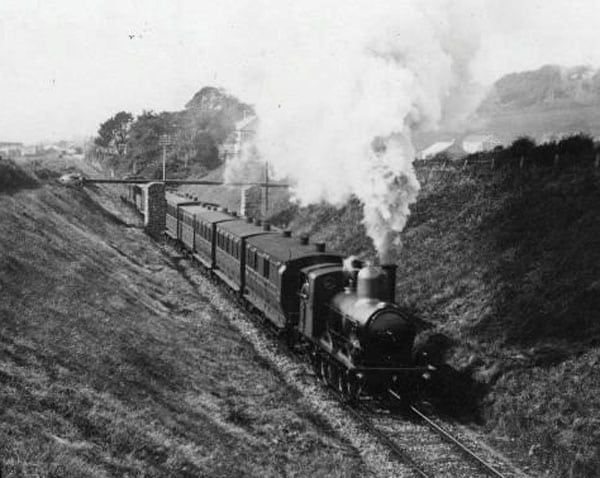 The Waterford and Tramore Railway was opened on September 5 1853 connecting Waterford City to the seaside resort of Tramore, 7.25 miles (11.67 km) away in the south of Ireland. The Waterford and Tramore Railway was unique as it was unconnected to any other line but in 1925 it became part of the Great Southern Railways. On the 31st December 1960, despite considerable local opposition, the line was closed for good. The Waterford and Tramore Railway was one of Waterford's five Railways; The Waterford, Limerick and Western, the Waterford and Central Ireland, the Waterford, Dungarvan and Lismore, the Dublin and South Eastern, as well as the Waterford and Tramore line.
The Waterford, Dungarvan & Lismore Railway Company, was set-up in 1872. This 43 mile stretch of railway was the most expensive line to be built in Ireland at the time, as it followed the most difficult route of any railway in the South. It was a very hilly line with a series of sharp curves, a tunnel 418 feet long near Durrow and two viaducts, one at Durrow and the other at Ballyvoyle. It also included a great number of under and over bridges and three road crossings at Dungarvan. (www.wsvrailway.ie)
Use our Map of Ireland and Sat Nav tool to get directions to any point on the line and our detailed maps and GPS on our ActiveME iPhone App and Android App to find and follow the line live on screen and keep on track. At all times, our maps and App should be used in conjunction with proper map and compass navigation techniques. Feel free to send us your photos and add you own star rating, comments or suggestions below.
This section of dismantled railway may have the potential to be developed as a walking and cycling route in the future.
Gallery