Author:

ActiveME

Created:

August 28, 2012

Updated:

December 12, 2017
Categories:
Distance

0.00 m

Time

0 s

Speed

0.0 km/h

Min altitude

0 m

Peak

0 m

Climb

0 m

Descent

0 m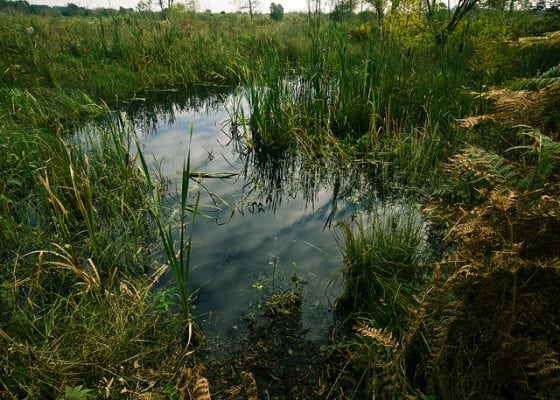 Originally a raised bog, over 300 years of turf cutting, have left Brackagh Moss a maze of pools, drainage channels and peat ramparts. Most of the reddish acid bog peat was removed, exposing older, black, base-rich fen peat underneath. This variety in soils has resulted in an extremely varied flora.
Dense alder and willow carr woodlands open on to luxuriant species-rich fens and shallow pools, while in a few areas acidic bog mosses survive, bedecked with insect-eating sundew plants. In summer, pond edges and glades teem with the frenetic buzz of a myriad of insects.
The rare marsh fritillary and delicate green hairstreak butterflies vie with 17 other species for a place in the sun. The range of dragonfly species, which includes the rare Irish damselfly, is one of the best in Northern Ireland. Surprisingly, pike survive in many of the small pools where hunting mink or even an occasional otter may be spotted.
Winter rains regularly inundate large tracts of the site for weeks on end and the flocks of duck that often accompany the floods are ever watchful for wandering birds of prey. (source DOE NI)
Gallery