Author:

ActiveME

Created:

September 18, 2015

Updated:

December 12, 2017
Distance

0.00 m

Time

0 s

Speed

0.0 km/h

Min altitude

0 m

Peak

0 m

Climb

0 m

Descent

0 m
Bere Island also known as Bear Island lies at the entrance to Bantry Bay in West Cork, which is one of the deepest natural bays in the world. The island is a Discovery Point on the Wild Atlantic Way scenic drive and lies 2kms offshore from the town of Castletownbere and is accessed by car ferry, weather dependant.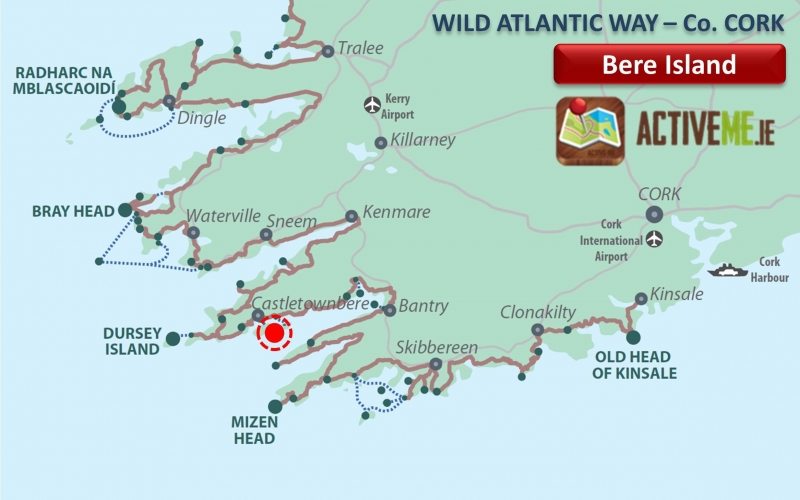 The island is rich in archaeological sites dating from the Bronze Age up to 2500 BC through to Medieval times, including ring forts, standing stones, wedge tombs and burial sites. The British had a particular interest in the island, with remnants of British Imperialism visible throughout. At various stages they constructed Martello towers, a signal tower, military barracks and a military fortification which hosts two six inch guns, all of which can be seen today.
According to local folklore and legend,it is said that the island was named after Queen Beara, the wife of Mogh Nuadat, the king of Munster. Beara was the daughter of Heber Mor, King of Castile in Spain, which again highlights the ancient connection between Ireland and Spain by sea.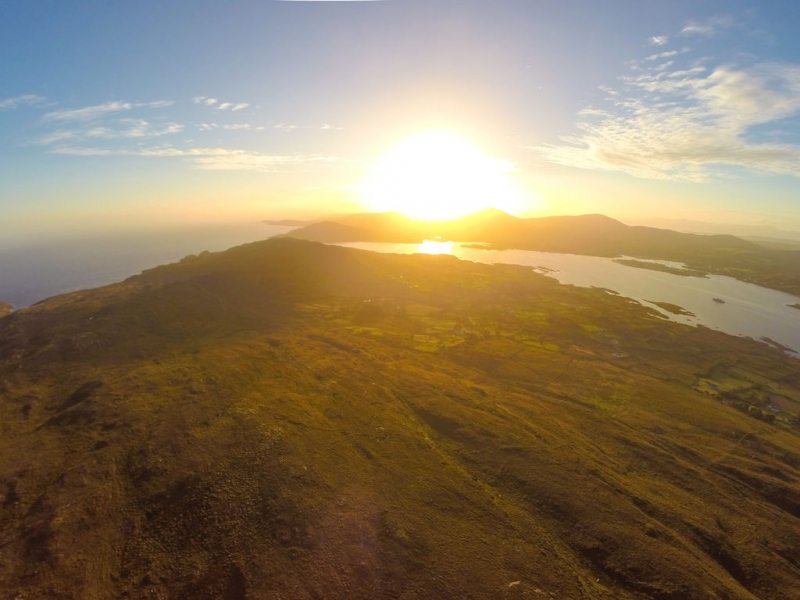 There is plenty to do here on a day trip or staying overnight with walking, cycling, swimming and fishing among the many popular activities to be enjoyed on the Island as well as whale, dolphin and shark viewing. Some Things to Do include:
Beara Way and Bere Island Cycle Route Loop

Beara Way walking route