Author:

ActiveME

Created:

January 20, 2014

Updated:

December 12, 2017
Categories:
Distance

173.07 km

Time

0 s

Speed

0.0 km/h

Min altitude

46 m

Peak

628 m

Climb

3656 m

Descent

3692 m
The entire Wicklow Way is a moderate to strenuous 4 to 10 day (130 km) long distance walking and hiking trail in Counties Dublin, Wicklow and Carlow and one of the most popular National Waymarked Trails in Ireland. The Wicklow Way route officially begins in Marlay Park in Dublin, through County Wicklow and ends in the village of Clonegal in County Carlow but it can be done in either direction and you can join the route at any number of points along its length. View the route map below and on our Free App. Photo: Lough Tay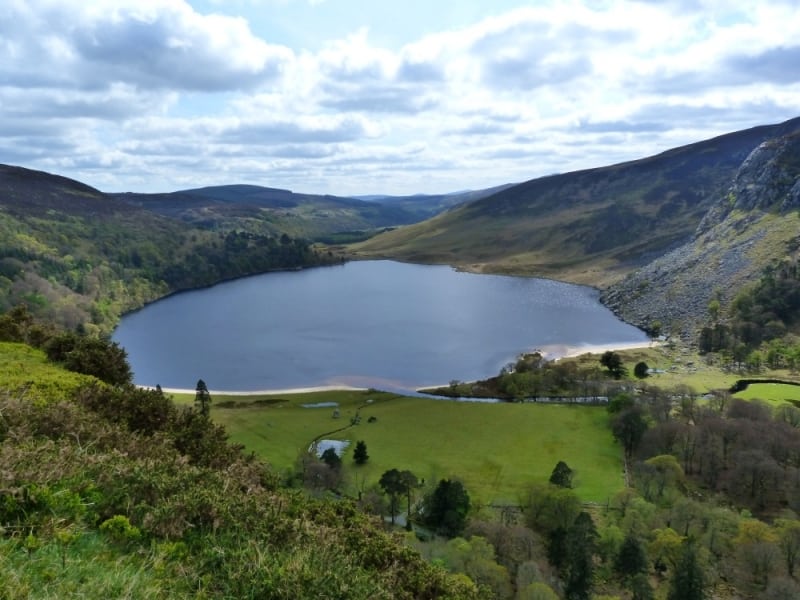 The Wicklow Way trail is well signposted with the universal yellow 'walking man' symbol and directional arrows to show you the way. It is typically completed in 5–10 days with low-level walking in Dublin, to more strenuous mountain walks in Wicklow and finishing with walks on rolling countryside in Carlow.  The Wicklow Way consists of mountain trails, country paths through fields and forests and quiet side roads . The route has much to offer with many attractions to see and plenty of things to do and places to stay along the way.
If you need to Rent a Car to experience the Wicklow Way Walking Trail then I would suggest visiting www.carhire.ie. If you find a better price elsewhere they will beat it.  

The entire route is normally broken down into 6 main walkings stages of equal length. However, we have broken these longer main stages into shorter parts (shown below and at the bottom of the page) to allow everyone irrespective of fitness or time available to experience one of the best and most popular walks in Ireland.

Great Places to Stay on the Wicklow Way (coming soon)
Glencullen Accommodation 
Knockree
Roundwood
Glendalough
Glenmalure
Moyne
Shillelagh
Clonegal
Other Places to stay near the route
Special Places to Eat and Drink on the Wicklow Way (coming soon)
Marley Park
Glencullen 
Knockree
Roundwood
Glendalough
Glenmalure
Moyne
Shillelagh
Clonegal
Other Places near the route
Other great Things to See and Do on the Wicklow Way (coming soon)
MClimbing, Zip lining and other activities 
There are plenty of routes available, so find a route that is right for you or your group. Plan your walk by estimating you walking time, checking the weather and the sunrise sunset times on our website https://www.activeme.ie/useful-info/planning-a-trip/ and please remember you are only as fast as the slowest member of your group!
Use our Map of Ireland and Sat Nav tool to get directions to any of the stage start points and our detailed maps and GPS on our ActiveME iPhone and Android App to find and follow the walking route live on screen and keep on track. At all times, our maps and App should be used in conjunction with proper map and compass navigation techniques. 
Gallery