Author:

ActiveME

Created:

November 17, 2012

Updated:

December 12, 2017
Categories:
Distance

12.83 km

Time

0 s

Speed

0.0 km/h

Min altitude

79 m

Peak

107 m

Climb

108 m

Descent

109 m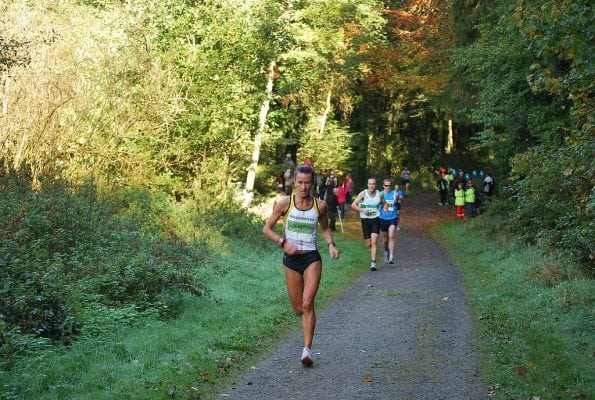 The Donadea Forest 10K course is partly on country roads and partly through the beautiful forest park on trails. This type of race is known as a multi terrain race.
The first 3k is fairly flat with the exception of one hill as you approach the 2km mark. Just before 3km you turn off from the road into Donadea forest Park through a side entrance. The final 7k is run inside the forest. There are portaloos positioned at 3km and the water station is located at the 4.5km mark.
Runners continue through the forest in one large loop that covers the distance from 4k to 8k, and then all participants start the loop again for just over 1km until they reach a turn off to the right just after the 9km mark, directing them to the finish line.
The finish line is next to the beautiful forest lake and beyond the finish line there is a natural overflow into a large field where the medals, bananas and more water is located. Runners are then directed around the lake back to St Kevins GAA club for further refreshments.
The forest and the roads will be marshalled and clear signage will be present. The Red Cross personnel shall also be present on the day.
Please note
In places the trail surface may be a little uneven and runners are asked to bear this in mind. Slower runners/fast walkers are also asked to stay close to the right side especially at the 4km to 5km position on the course as the leaders will be passing some participants on the left hand side on there way to the finish.
After the race, please take care leaving the forest and crossing the road outside the forest when returning the St Kevins GAA.
Use our Map of Ireland and Sat Nav tool to get directions to the start point and our detailed route map and GPS on our ActiveME App to find and follow the route live on screen and keep on track. At all times, our maps and App should be used in conjunction proper map and compass navigation techniques.