Author:

ActiveME

Created:

May 1, 2013

Updated:

December 12, 2017
Distance

0.00 m

Time

0 s

Speed

0.0 km/h

Min altitude

0 m

Peak

0 m

Climb

0 m

Descent

0 m
The Valentia Island Tetrapod fossilised footprints are the oldest record of vertebrate life on land and the amazing beginning of the human evolutionary story.  About 385 million years ago, a primitive amphibian like animal known as a Tetrapod left its footprints on the muddy shoreline when Valentia Island was a swamp land near the equator. It was a very different place to the one we know today and still a very long time before the first dinosaur appeared.  The tracks record when vertebrates first moved onto land, started breathing air and walking on four limbs.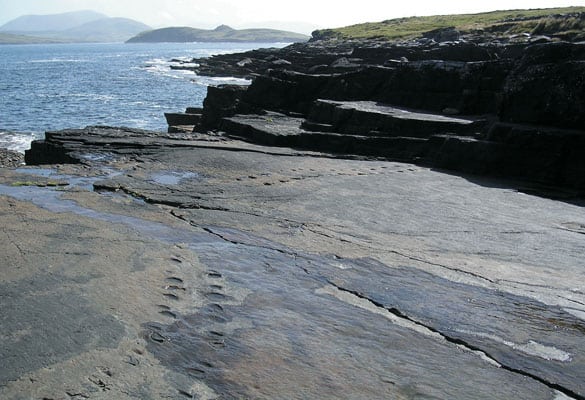 The tracks are only a short but slightly steep walk from the car park so it may not be suitable for wheelchair access.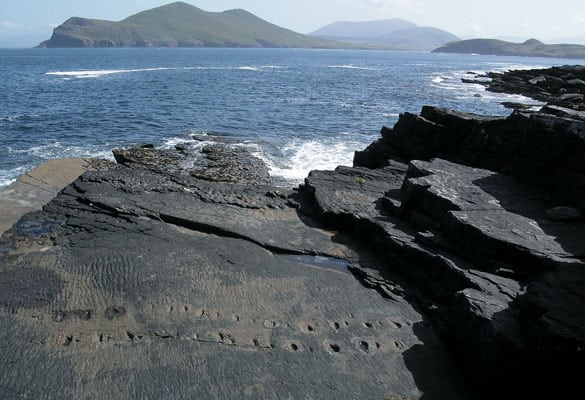 To get directions, use our Map of Ireland and Sat Nav tools on our website and our GPS maps on our free ActiveME iPhone and Android App.  Feel free to send us your photos and add you own star rating, comments or suggestions below.