Author:

ActiveME

Created:

January 16, 2015

Updated:

December 12, 2017
Categories:
Distance

21.66 km

Time

0 s

Speed

0.0 km/h

Min altitude

20 m

Peak

539 m

Climb

708 m

Descent

578 m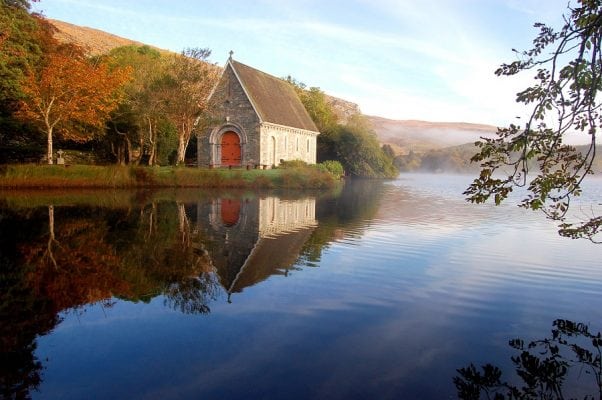 As part of the Top of the Rock Walking Tour (
www.westcorkwalking.com
), Day 6 will start with a short morning bus to Carriganass Castle in Kealkil. Here you will rejoin the St Finbarr's Pilgrim Way. Your guide will once again give a commentary on the historical and contemplative aspects of this walk and if required he can accompany you to Gougane Barra at a reasonable cost. The descent into Gougane Barra is particularly stunning on a fine day. Carl O Brien of The Irish Times describes it as follows: "There is mountain on all sides rising hundreds of feet above a lake, forming a vast amphitheatre. Around the valley rim are gigantic boulders and purple rock. There is a magical, mystical beauty to it all. On the valley floor below, the chapel and cloister are evidence that this has been a special, peaceful place for hundreds of years. It's a stunning vista." On reaching your destination there will be time for silence and reflection, followed by a warm welcome and evening meal and bed and breakfast in the lovely Gougane Barra Hotel.