Author:

ActiveME

Created:

January 20, 2013

Updated:

December 12, 2017
Categories:
Distance

4 miles

Time

0 s

Speed

0 mph

Min altitude

39 ft

Peak

220 ft

Climb

279 ft

Descent

266 ft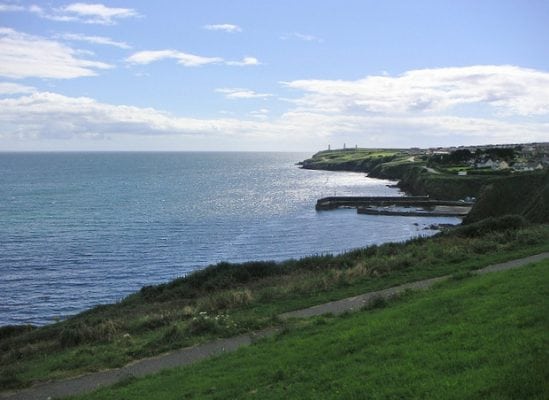 The Tramore Slí na Sláinte loop walk is an easy 1.5 hour (5 km) walking route along the stunningly beautiful Tramore coastline, county Waterford on Irelands south coast.
Use our Map of Ireland and Sat Nav tool to get directions to the start point and our detailed maps and GPS on our ActiveME iPhone App and Android App to find and follow the walking route live on screen and keep on track. At all times, our maps and App should be used in conjunction with proper map and compass navigation techniques. Feel free to send us your photos and add you own star rating, comments or suggestions below.
These routes ahve been developed by the Irish Heart Foundation are are marked by bright colourful signposts which are located at 1 km intervals.
The Tramore Slí is a 4.9km route, which starts on Church Road and follows the coastline along the Doneraile Walk. On your immediate left you will see Tramore Strand, which stretches for almost 3 miles. In the distance you will noticethe sand dunes, which are some of the highest dunes in Ireland. You will also see Tramore Promenade and Amusement Park. An ancient canon gun lies on top of the cliff overlooking the entrance to the bay. On your right a Memorial Stone has been erected to commemorate the military victims of the Sea Horse Tragedy (1816) in Tramore Bay, when 363 people were drowned.
Near The Cove, a Haunted Well is located at the foot of the steps, so beware the spirits that are occasionally seen at midnight! Turning left towards Lady Elizabeth's Cove you will notice the meandering ramps on the right. Proceed up the ramps, which will terminate at the Cliff Road. The Cliff Road runs parallel to the cliff
face until it reaches the Guillameen, which formerly used to be a 'male preserve' but has since become a mixed bathing area. From the Guillameen you can see three 18 metre high pillars. The Metal Man (1824), perched on the pillar centre, warns mariners of the dangers of Tramore Bay. In the Glen, continure through the woodland until you reach the Cliff Road again.
Turn right at next T-junction. On passing the golf club you will descend down Newtown Hill and back again onto Church Road where you will see the Anglican Christ Church (1850) on your left. The adjacent graveyard contains a Cenotaph to those who perished in the Sea Horse Tragedy. Source: Irish Heart Foundation