Author:

ActiveME

Created:

January 3, 2013

Updated:

December 12, 2017
Categories:
Distance

1.65 km

Time

0 s

Speed

0.0 km/h

Min altitude

136 m

Peak

182 m

Climb

53 m

Descent

54 m
The walk to Queen Scotia's Grave near Tralee is a nice and easy 0.5  hour (1.5 km) walking route on the slopes of the Sliabh Mish Mountains and the Short Mountain scenic road to the reputed grave site of Queen Scotia in County Kerry in the south west of Ireland.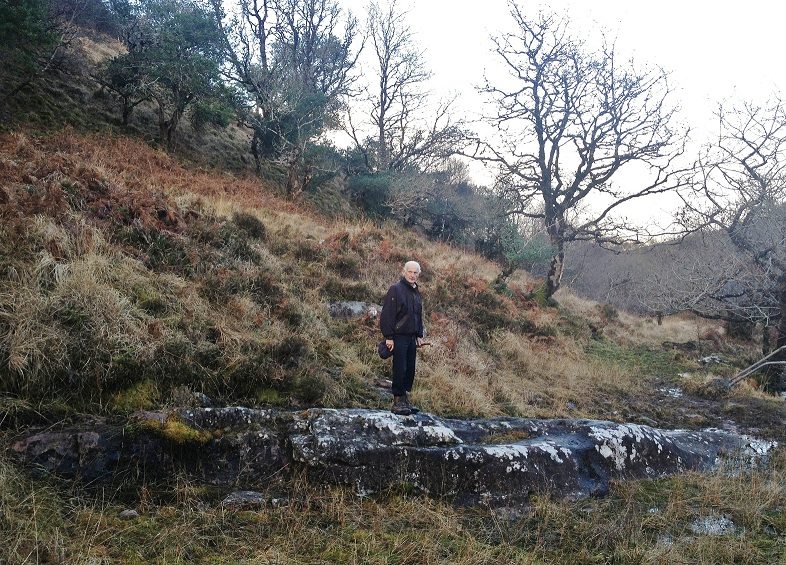 According to Irish Folklore and Mythology, the battle of Sliabh Mish was fought in this glen above the town of Tralee, where the Celtic Milesians defeated the Tuatha de Dannann but Scotia, the Queen of the Milesians died in battle while pregnant as she attempted to jump a bank on horseback. The area is now known as Scotia's Glen and her grave is reputed to be under an huge ancient stone inscribed with Egyptian hieroglyphs. She was said to be a Pharaoh's daughter and had come to Ireland to avenge the death of her husband, the King of the Milesians who had been wounded in a previous ambush in south Kerry. It is also said that Scotland was named after Queen Scotia.
The Story of Queen Scotia or Princess Scota, Egypt
The book 'Kingdom of the Ark' by Lorraine Evans reveals numerous archaeological connections between Egypt and Ireland. Evans argues the remains of an ancient boat in Yorkshire, a type found in the Mediterranean was over 3000 years old from around 1400 to 1350 BC.  She tells the story of Scota, the Egyptian princess and daughter of a pharaoh who fled from Egypt with her husband Gaythelos with a large following of people and settling in Scotland. From here they were forced to leave and landed in Ireland, where they formed the Scotti, and their kings became the high kings of Ireland. In later centuries, they returned to Scotland, defeating the Picts, and giving Scotland its name. The sculpture below is of Princess Meritaten, daughter of Pharaoh Akhenaten and Queen Nefertiti, who sailed away in political exile, to Scotland and then Ireland sometime between 1400 to 1350 BC and later became Princess and Queen Scotia, after whom Scotland is named.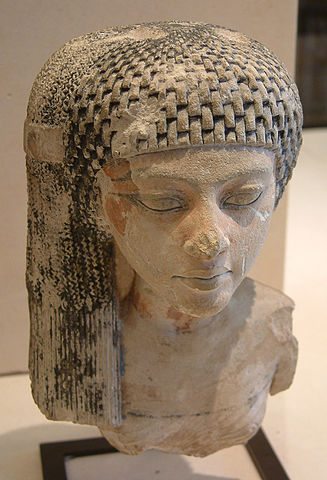 Irish Mythology - Queen Scotia
The Milesians were the third group to settle in the Tralee region. According to legend, they invaded Ireland in 100 BC. Landing in Waterville, they had several battles with the mystical Tuatha De Danaan, culminating in the battle of Sliabh Mish. The Tuatha Dé Danann (peoples of the goddess Danu), were a race of people in Irish mythology, derived from the pre-Christian deities of Ireland. They are said to be the fifth group of people to settle Ireland between 1900 and 1500 BC, conquering the island from the Fir Bolg.
In 500 BC, the first group to claim the Tralee area was the Ciarraige, a Pictish tribe from what is now Sligo and Roscommon.  According to legend, they were descended from Queen Mebh's son Ciar. Ciarraige means "kingship of the people of Ciar" and where the name Kerry is said to have come from.  The Celtic Fir Bolg arrived some years after the Ciarraige, settled in North Kerry and became known as the Corcu Duibne.  These were an artistic and gifted people who best known for developing Ogham script. Ogham stones were once scattered throughout the Dingle Peninsula; examples can still be seen at Gallarus Oratory, Kilmalkedar Church, Ratass, and Chute Hall. The Corcu Duibne also had impressive building skills and built the spectacular stone promontory forts of Caherconree, Dunbeg and Dun Mor.  Perhaps most unique of all is the Glenfahan Group of Huts in Dingle. This small "city" of beehive huts dates from the sixth or seventh century, covered several square miles and housed up to 2,000 people. This is truly an amazing part of the country.
Location of Scotia's Grave, Tralee, Co. Kerry, Ireland
Scotia's grave is on the southern slopes of Knockmichael Mountain (257m) in the Slieve Mish Mountain range at the east end of the Dingle Peninsula. Please note that this area can be boggy in winter and you could be devoured by Midges if you try this walk in the morning or evening!! Don't forget to drive to the top of the 'short' mountain for amazing views of both Tralee Bay and North Kerry and south to the Macgillycuddy reeks. Please note only roadside parking is available.
Use our Map of Ireland and Sat Nav tool to get directions to the start point and our detailed maps and GPS on our ActiveME App to find and follow the walking route live on screen and keep on track. At all times, our maps and App should be used in conjunction with proper map and compass navigation techniques. Feel free to send us your photos and add you own star rating, comments or suggestions below.