Author:

ActiveME

Created:

August 28, 2012

Updated:

December 12, 2017
Categories:
Distance

0.00 m

Time

0 s

Speed

0.0 km/h

Min altitude

0 m

Peak

0 m

Climb

0 m

Descent

0 m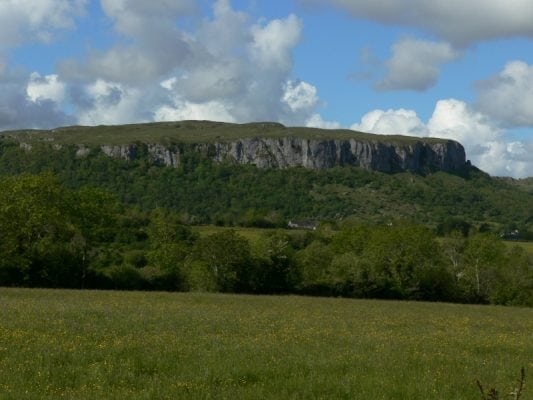 Marble Arch Nature Reserve is located with the Marble Arch Caves European Geopark, county Fermanagh in Northern Ireland.  The polished limestone arch over the river, created by a collapsed cave was tought to be marble and hence the name of the area. There are plenty of paths and walking routes in the area to keep you busy and Bird Watching is very popular in the area.  Clinging to the sides of the caves and gorges are ancient ash woodland, full of wildflowers such as bluebells, early purple orchid, wild strawberry and the rare bird's-nest orchid. Wood goldilocks also grows here indicating that this is a very old woodland.
Watch for dippers and otters hunting in the river and look above into the trees for red squirrels and maybe a pine marten. This site was important for early Christians and the monk St. Lasser used it as a retreat. Look for St. Lasser's cell which is a mound built into the ground.
The best time to visit is April to September for woodland flowers and birds, October to December for autumn colour in the ash wood and all year round for a stunning walk through the gorge. The Visitor's Centre at the Marble Arch Caves Global Geopark (run by Fermanagh District Council) is open from late March to September, from 10am -4.30pm mid March – June and September and from 10am – 5pm during July and August and has toilets and a café. Car parking is available beside the Visitor's Centre and at the bottom of the glen beside the Florencourt – Blacklion Road which is open all year round. Sturdy footwear is recommended.
Use our Map of Ireland and Sat Nav tool to get directions to the Nature Reserve and our detailed maps and GPS on our ActiveME App to find and follow the paths and walking routes live on screen and keep on track within the park.
Gallery