Author:

ActiveME

Created:

August 28, 2012

Updated:

December 12, 2017
Categories:
Distance

11.70 km

Time

0 s

Speed

0.0 km/h

Min altitude

146 m

Peak

811 m

Climb

682 m

Descent

682 m
Mangerton Mountain is a moderate 4 to 5 hour hour (10 km) walking route to the summit of Mangerton (839m) taking in the wonderful Devils Punchbowl lake near the summit and passing the Tooreencormick Battle Field Site near Killarney, County Kerry in the south west of Ireland. It is a relatively gentle climb to the summit and should be no problem to most of reasonable fitness and is one of the most accessible mountains over 800m in Ireland. The walk has spectacular views of the Devil's Punchbowl, MacGillycuddy's Reeks, Horses Glen, Killarney National Park and on a good day south west to Kenmare Bay. Mangerton Mountain may only be in the top 30 highest mountain in Ireland but the area of the mountains southern slopes form a huge plateau, one of the most extensive areas of mountain wilderness in Ireland stretching 13km from Killarney to Kenmare.  Photo: Red Stag Deer on Mangerton by Valerie O'Sullivan.

This guided walk is part of the Killarney Walking Festival www.killarneywalkingfestival.ie. View the route map below and also on our Free Apps on iPhone and Android here. Photo: The Devils Punchbowl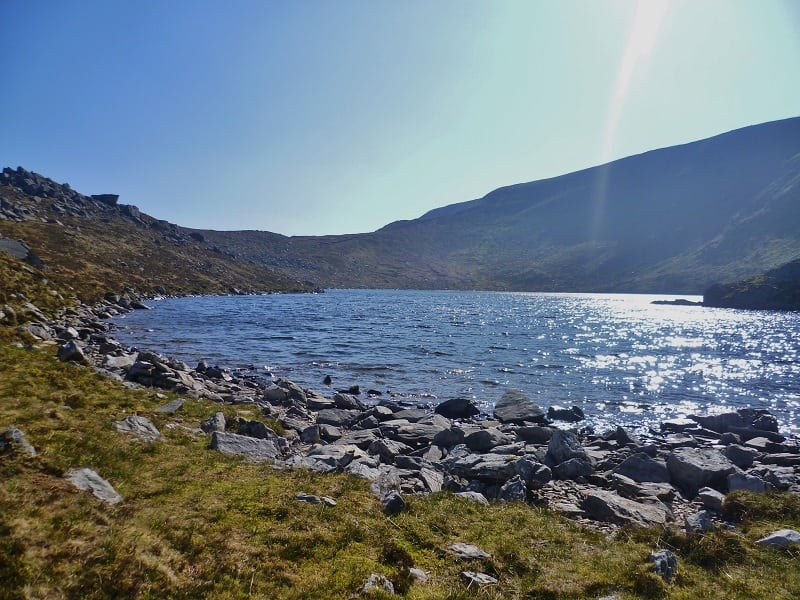 According to Irish Mythology and local legend, when local chieftain O'Donoghue Ross dined with the Devil one evening he punched him in the face. As O'Donoghue Ross was leaving the devil bit off the top of Mangerton Mountain creating the beautiful corrie lake known as the Devil's Punchbowl. He threw it at the departing chieftain but missed him and it landed in Cashel Tipperary, creating the famous Rock of Cashel. Photo: Mangerton viewed from Lough Leane also steeped in Irish Mythology.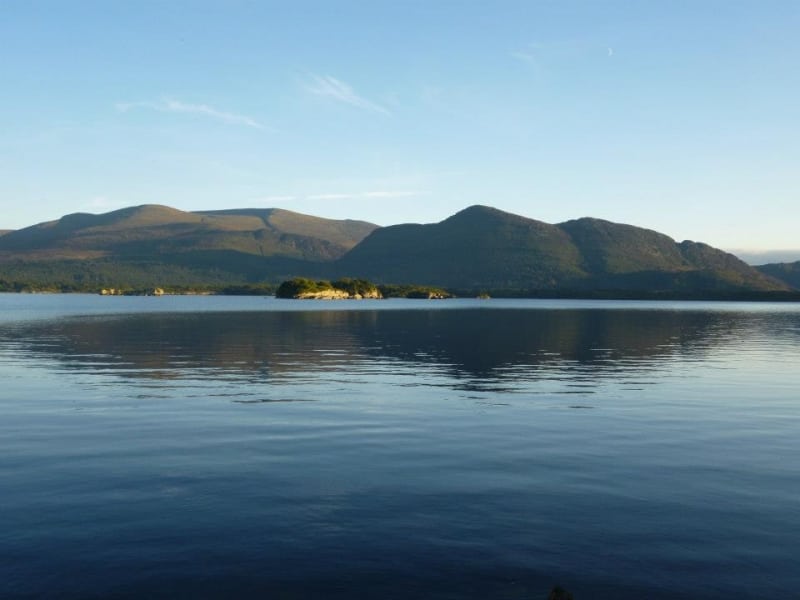 Use our Map of Ireland and Sat Nav tool to get directions to the start point and our detailed maps and GPS on our ActiveME App to find and follow the walking route live on screen and keep on track.  At all times, our maps and App should be used in conjunction with proper map and compass navigation techniques. See the view of the MacGillycuddy's Reeks from Mangerton below.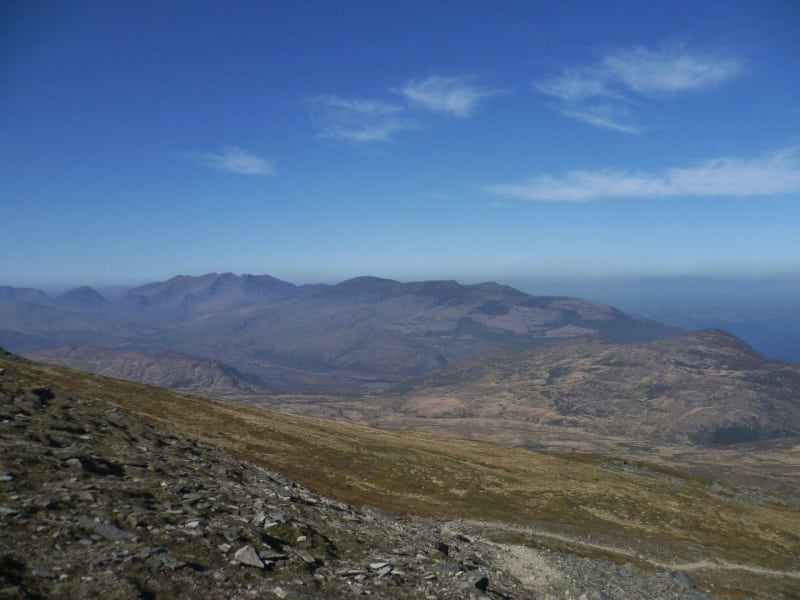 Gallery