Author:

ActiveME

Created:

August 25, 2015

Updated:

December 12, 2017
Categories:
Distance

9.00 km

Time

0 s

Speed

0.0 km/h

Min altitude

21 m

Peak

60 m

Climb

86 m

Descent

86 m
This 7.5km (1.5hr) easy loop walk starts at the Kilcoe Trail Head adjacent to the R.C. Church (its rose window inside designed by L. Clarke /Harry Clarke Ltd).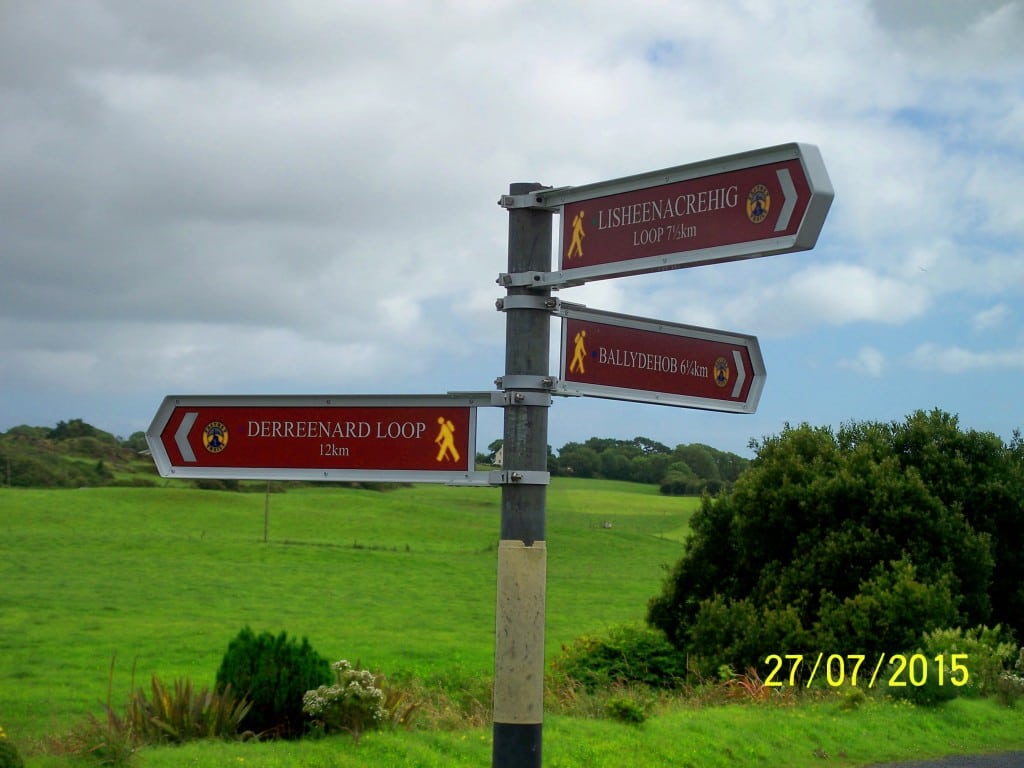 Keep right by the Church, cross the N71 with extreme care and walk on the right to the 2nd junction, and head north at the sign for Corravoley following the green arrows.
Behind the former pub known as "The Cross House" lies the townland of Murrahin, where in the misty past an important battle was fought. It became known as the battle of Murrahin and involved the O'Driscoll and O'Mahony clans. The O'Driscolls, who had been in control of West Cork were defeated here in the year 747 by the O'Mahonys, who had come from Bandon. The balance of control changed thereafter. In a different instance an Amber Necklace found in a bog in Murrahin is now exhibited in a Dublin museum.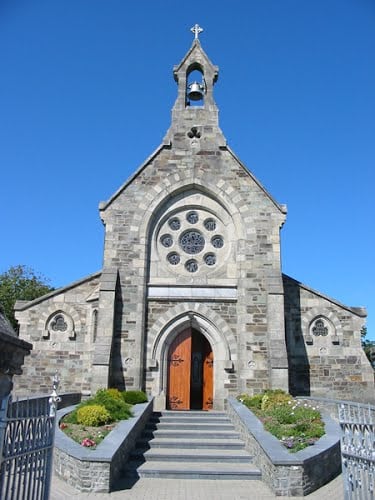 Points of Interest:
• Old Bridge at Kilcoe (Meen Bridge)
• Kilcoe post Office - now closed
• Cross House Pub – now closed
• Kilcoe Catholic Church – 1905 (The Rose window inside was designed by L. Clarke/Harry Clarke Ltd.
• Kilcoe National School - 1897