Author:

ActiveME

Created:

August 26, 2015

Updated:

December 12, 2017
Distance

0.00 m

Time

0 s

Speed

0.0 km/h

Min altitude

0 m

Peak

0 m

Climb

0 m

Descent

0 m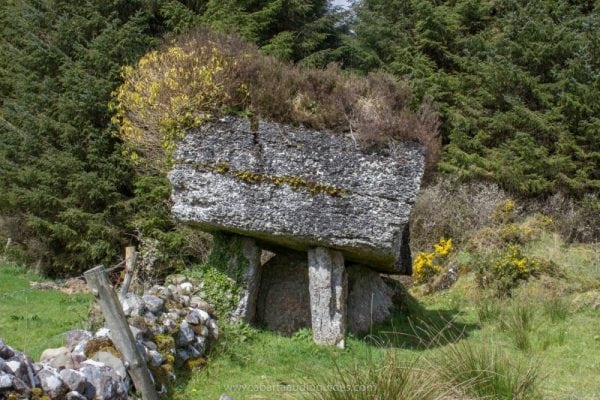 Labby Rock is located about 2 km north of Arrowrock Lodge in Co. Sligo in the north west of Ireland. Labby Rock is Ireland's second biggest portal tomb or dolmen, with a 70 ton capstone. It was built some 5000 years ago during the neolithic period which spans between 4000 to 2500 BC. It is amazing to think how people that long ago managed to lift and position a stone of this size. The mind boggles!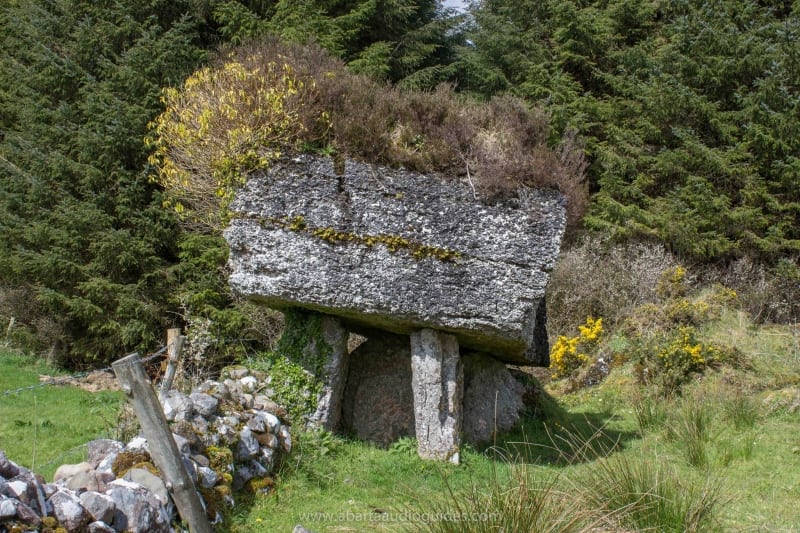 To get there you drive (or walk) about 2 to 3 minutes to the nearby Cromleach Lodge Hotel car park. The Labby Rock is about 10 minutes walk along the sign posted historical trail.
Labby Rock is so named after the Irish word for bed "leaba" and features in both local folklore and Celtic Mythology.
According to Folklore Labby Rock is the place where Diarmuid and Grainne slept when fleeing the wrath of Fionn MacCumhaill. Grainne had been promised in marriage to the much older Fionn MacCumhaill by her father, the High King. Grainne fell in love with Diarmuid and so the couple eloped. They were chased throughout the land but in time the quest for vengeance was called off. All was well for some time but Diarmuid was eventually killed in a hunting accident near Benbulben in north Sligo.
Local tradition also claims that if an engaged couple should lie on top of the Labby Rock before they are married they are sure to have many children.
The Labby Rock also features in other Celtic Mythology, and like many local sites, features in the stories surrounding the Second Battle of Moytura. These stories claim that the Labby Rock is the burial place of Nuada of the Silver Arm, King of Tuatha de Danann, who was killed at the battle of Moytura by Balor of the Evil Eye the leader of the Fomorians.