Author:

ActiveME

Created:

November 23, 2012

Updated:

December 12, 2017
Categories:
Distance

3.95 km

Time

0 s

Speed

0.0 km/h

Min altitude

121 m

Peak

311 m

Climb

190 m

Descent

189 m
The Knocknarea Mountain (Cnoc na Rí) walk is an easy 1 hour (2.5 km) walking route to the summit Cairn at 327m which is steeped in Irish Mythology and known as Queen Meaves (Meadhbh in Irish) Grave or Tomb. This easy mountain walk is located 4 miles west of Sligo Town on the Strandhill Peninsula, Ireland and is a great introduction to hill walking with spectacular views of the Sligo and Wild Atlantic Way coastline from the summit. Take the Skellig Ring scenic driving route with you on our free App for iPhone and Android and share your photos on the ActiveMe facebook page.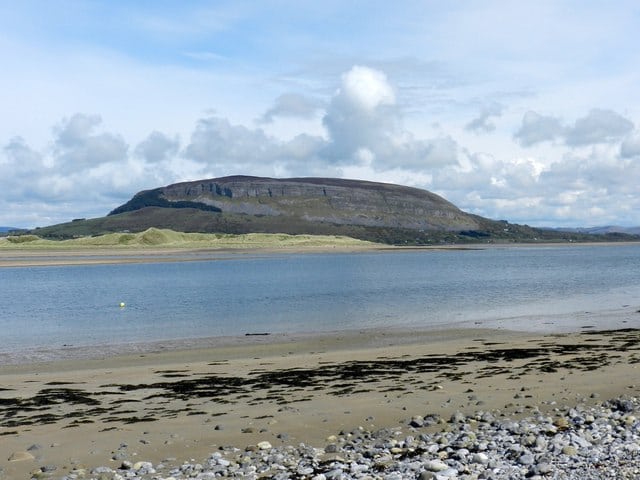 From the car park, this easy walk follows a clear path to the summit in under 1 hour. The huge cairn on the summit plateau is 55 meters in diameter and 10 meters high and called Meascán Méabha, 'Maeves mound'. According to Irish Mythology and Folklore, it was built for the mythical Iron Age Queen Maeve in 100 AD, whose father Eochaid Feidlech, the high king of Ireland, gave her Connacht as a gift. However, Archaeologists believe it may really date back to 3000 BC, but who knows?
She ruled from Cruachan (now Rathcroghan, County Roscommon) and was the enemy (and former wife) of Conchobar mac Nessa, king of Ulster. She is best known for starting the Táin Bó Cúailnge ("The Cattle Raid of Cooley") to steal Ulster's prize stud bull. The Cattle Raid of Cooley (or The Táin) is a legendary epic tale about a war against Ulster by Queen Meave and her husband Ailill, who intend to steal the stud bull Donn Cuailnge, opposed only by the legendary teenage Ulster hero Cú Chulainn.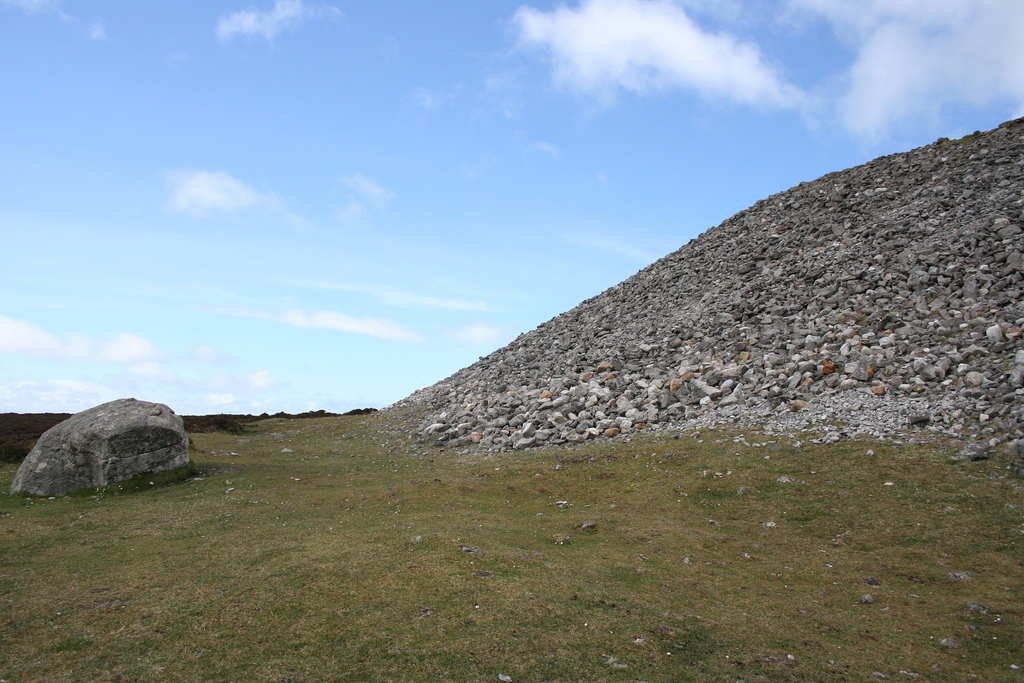 Years later, she was killed by Furbaide (son of a murdered enemy) while bathing in a pool on Inchcleraun (Inis Cloithreann), an island on Lough Ree. It is said that she is buried upright facing her enemies in Ulster. Her home in Rathcroghan, County Roscommon is also a potential burial site, with a long low slab named 'Misgaun Medb' given as the most likely location.
It is considered bad luck to remove a stone from the cairn. It is also not recommended to destroy the historical area by writing your name using stones. The mountain is also surrounded by Middens, the archaeological term for a pile of rubbish which suggests that this area was well populated in the past.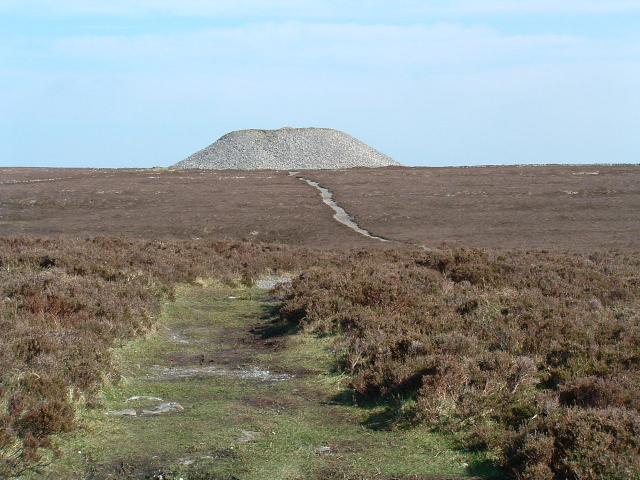 There are plenty of routes, so find a route that is right for you or your group. Plan your walk by estimating you walking time, checking the weather and the sunrise sunset times on our website https://www.activeme.ie/useful-info/planning-a-trip/ and please remember you are only as fast as the slowest member of your group!
Use our Map of Ireland and Sat Nav tool to get directions to the start point and our detailed maps and GPS on our ActiveME iPhone and Android App to find and follow the walking route live on screen and keep on track. At all times, our maps and App should be used in conjunction with proper map and compass navigation techniques. Feel free to send us your photos and add you own star rating, comments or suggestions below.