Author:

ActiveME

Created:

December 2, 2013

Updated:

December 12, 2017
Categories:
Distance

222.17 km

Time

0 s

Speed

0.0 km/h

Min altitude

1 m

Peak

261 m

Climb

1797 m

Descent

1798 m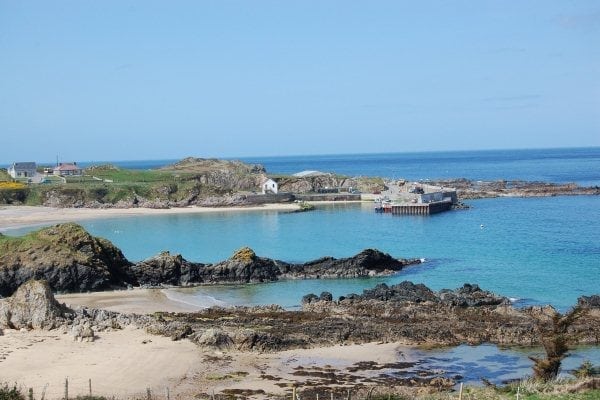 The Inishowen Peninsula is the perfect holiday destination, from take a great weekend break to a 1-4 week holiday. Whether you are an individual traveler, couple, family or group, Inishowen is a destination that will literally take your breath away. Linger, pause and experience the wealth of activities you can engage with on our peninsula.
Follow the signposted Inishowen 100 scenic tourist drive around the entire peninsula loop stopping at the great accommodation, restaurants, top tourist attractions and places of interest on the peninsula. There are great things to do at every turn from hiking to cycling, golf to fishing and from blue flag beaches to Whale watching and basking shark trips.
It can be completed in a single and difficult day but is best enjoyed by Get out and about, touch the ground, eat the food, talk to the people, immerse yourself in our history and culture – and stay longer. The peninsula loop was voted one of Irelands Top 10 Scenic Routes in the Irish Independent top 10 list by Pol O'Conghaile in 2010. There is also an alternative Inishowen 100 route which uses more back roads which are more suited to cycling with less traffic.
The route officially starts at Bridgend but you can join the route at any point really, from outside your hotel or guest house. From Bridgend, the first leg of the coastal route is along the coast of Lough Swilly passing Inch Island, Fahan (a blue flag beach), Fahan 18-hole Golf Course, Buncrana Town, Tullyarvan Mill (An interpretive centre tracing over 250 years of textile production), Dunree beach, Dunree Fort (military museum) and then turns inland for Mamore Gap (between the Urris Hills and Raghtin More mountain), Leenan Bay, Dunaff, Head, Tullagh Bay (a blue flag beach), through the villages of Clonmany and Ballyliffin and Ballyliffin 18-hole golf course.
From Ballyliffin the route passes the Isle of Doagh (famine museum) and onto the larger town of Carndonagh and Malin Town (of tidy town fame), past the spectacular Five Finger Strand and cliff top viewpoint at Knockamany Bens and lastly to Banba's Crown peninsula at Irelands most Northerly point Malin Head.
From this northerly point the only way is south ! so off you set passing Culdaff village and Culdaff Bay (yet another Blue Flag beach), the remote Tramone Bay, Kinnagoe Bay beach (unmissable), Lough Foyle and Shroove and onto Greencastle, Moville town, Quigley's Point, the Village of Muff and finished back at Bridgend where the journey started. Please see all the great attractions and things to do on our nearby lists.