Author:

ActiveME

Created:

September 13, 2013

Updated:

December 12, 2017
Distance

0.00 m

Time

0 s

Speed

0.0 km/h

Min altitude

0 m

Peak

0 m

Climb

0 m

Descent

0 m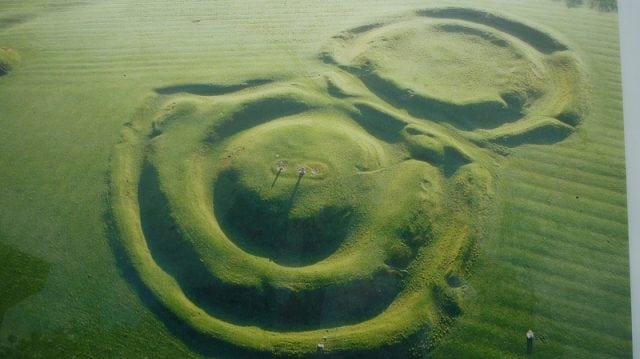 The Hill of Tara is one of Irelands most important archaeological and mythological areas comprising a complex of sites running between Navan and Dunshaughlin in County Meath, Ireland. It contains a number of ancient monuments, and according to tradition and Irish Mythology, was the seat of the High King of Ireland. It has been an important site since the late Stone Age when a passage-tomb was constructed there over 5,000 years ago and today it is one of Irelands top attractions and should be one of you 'things to see and do' in Ireland.
- In the middle of the Hill of Tara is a standing stone, believed to be the Lia Fáil (Stone of Destiny) at which the High Kings were crowned. According to legend, the stone would scream when touched after a series of challenges were met by the would-be king.
- The Hill of Tara is documented in the 11th century manuscript The Book of Invasions as the seat of the high-kings of Ireland from the times of the mythological Fir Bolg and Tuatha De Danaan people.