Author:

ActiveME

Created:

August 28, 2012

Updated:

March 12, 2018
Distance

0.00 m

Time

0 s

Speed

0.0 km/h

Min altitude

0 m

Peak

0 m

Climb

0 m

Descent

0 m
Dugort Blue Flag beach, also known as Pollawaddy Strand and Silver Strand is a small sandy beach at the foot of Slievemore Mountain (672m) nearly 3km to the east of Dugort village on Achill island. Grassy areas behind the beach provide shelter, and there is a parking area with a picnic tables. The beach is popular for swimming, families, surfing, walking and hiking. This beach is located within a Special Conservation Area and is rich in flora and fauna. The beach is lifeguard patrolled during the bathing season (lifeguard times are displayed on the information noticeboard at the beach).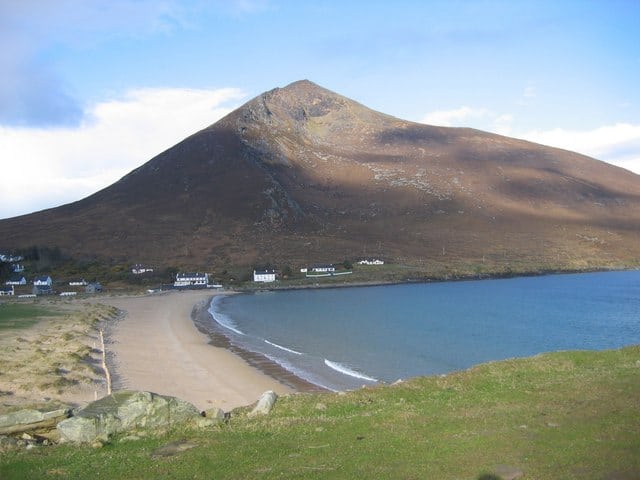 This Protestant colony was established in 1831 close to the old village of Doogort by Edward Nangle, a young Church of Ireland minister.  His purpose was to win over the Roman Catholic population of the island to the Protestant faith.  This mission was unique insofar as it was the first ever established among the native Irish using the Irish language.  In 1832, 130 acres of rough mountain land were leased and by 1835 the colony had grown and prospered.  A printing house was set up in the same year and for many years, a steady flow of literature from the colony brought great public recognition and financial support from the rest of the Protestant world. The Mission established schools on the island causing tension between the established Roman Catholic clergy and the colony. The colony was supported by public subscriptions from England and Ireland and by 1842, the colony had it's own corn mill, kiln, grain stores, general hardware shop, several large dwelling houses for the clergymen, a hotel and thirty thatched cottages.  By 1851, the mission owned three-fifths of the island.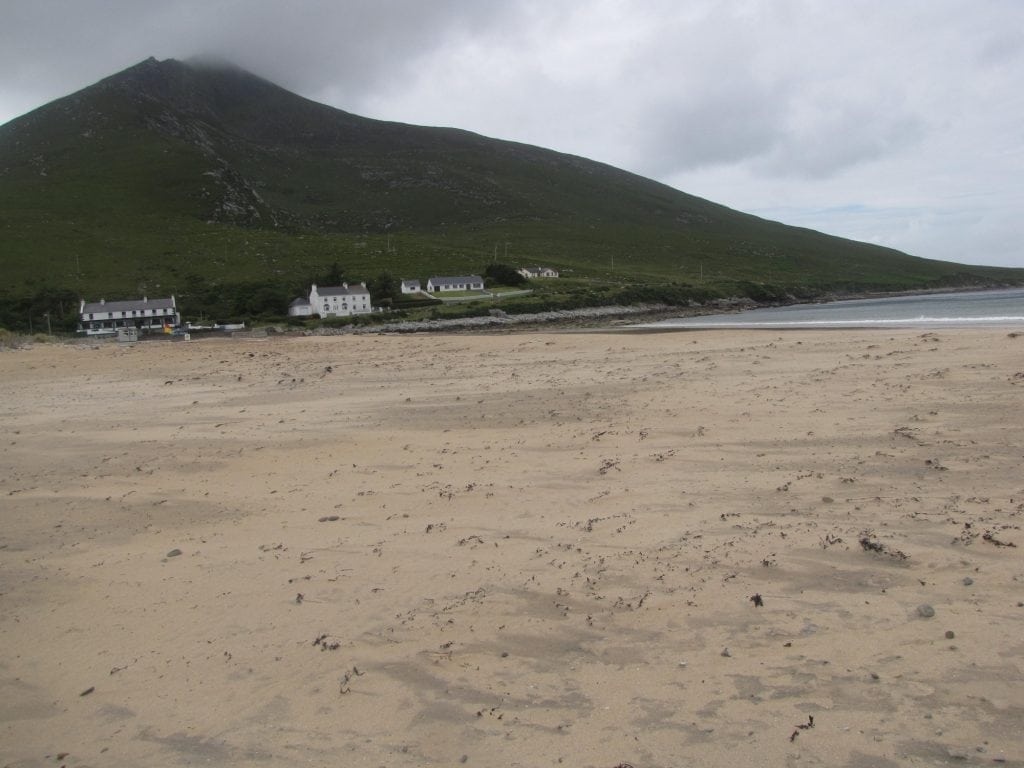 During the years of the Great Famine in Ireland (1845-1848), tensions on the island grew as the missionaries were accused of using the crisis to proselytise the starving islanders.  However there is every indication that the mission did everything in it's power to relieve distress among Catholics and Protestants alike.  During the 1880s, the tide of emigration, combined with financial difficulties led to the demise of the Achill Mission.
Gallery