Author:

ActiveME

Created:

January 22, 2014

Updated:

December 12, 2017
Categories:
Distance

15.27 km

Time

0 s

Speed

0.0 km/h

Min altitude

3 m

Peak

149 m

Climb

197 m

Descent

230 m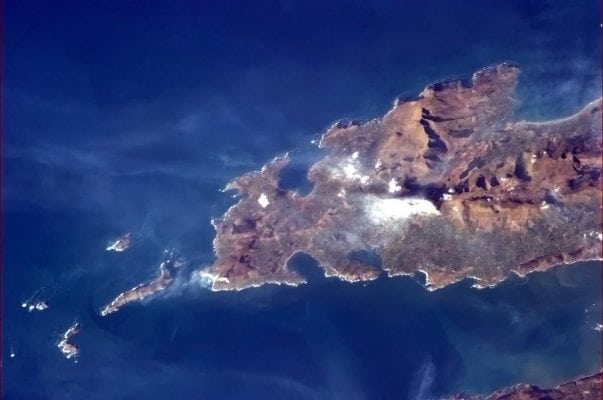 Part 2 of Stage 3 on The Dingle Way long distance walking route is from Lispole to Dingle, County Kerry in the west of Ireland. This is a moderate 4 hour (11 km) walking route to Dingle with the majority on quiet back roads, a few steady climbs and spectacular views.  This hike can be done in either direction.
This stage follows a number of minor roads so care is advised.  The route firstly heads west and then north along quiet back roads. From here you have a steady climbs to the foothills of Croaghskearda (608m), Maol Mór (493m) and An Cnapán Mór (649m) where you contour the foothills of these mountain slopes before again joining a back road below the famous Conor Pass which leads downhill to the picturesque town of Dingle where great craic is to be had. This route provides stunning views of Dingle Bay, the Iveragh Peninsula and the mountains of the Dingle Peninsula.
The Dingle Way is a long distance trail around the Dingle Peninsula, County Kerry, Ireland. At 162-kilometre (101-mile) long it is one of the longest of Irelands National Waymarked Trails and is typically completed in 8 to 10 days. The walking route officially begins and ends in Tralee but you can join the trail at any number of points along its length. The Dingle Way takes in the entire Dingle Peninsula and is the walking alternative to the great scenic drive around the Dingle Peninsula, a spectacular figure of 8 loop which typically begins and ends in Tralee.
Typically the entire route is broken down into 9 key stages of approximate equal length or duration. We have also broken some of these longer stages into smaller parts to allow everyone irrespective of fitness or time available to experience one of the best and varied walks in Ireland.
Use our Map of Ireland tool and App to get directions to any of the stage start points and our detailed maps and GPS on our ActiveME App to find and follow the walking route live on screen and keep on track. At all times, our maps and App should be used in conjunction with proper map and compass navigation techniques. Feel free to send us your photos and comments or suggestions below.