Author:

ActiveME

Created:

August 17, 2015

Updated:

December 12, 2017
Categories:
Distance

14.47 km

Time

0 s

Speed

0.0 km/h

Min altitude

21 m

Peak

123 m

Climb

170 m

Descent

169 m
This 12 km (2.5 hour) easy loop walk starts at the Kilcoe Trail Head adjacent to the R.C. Church. Head across the N71 - taking extreme care – going east from the cross, two standing stones known as The Gullanes, can be Seen 1.5 miles away on the horizon, in Toormore. The same distance away is a Cairn (a large circular mound of stones) at Skeagh. At Lissaclarig, 800m off the road, is a Ring Fort complete with circular Moat and Souterrain. A bronze arrow head found here in the 1940s, now in Fitzgerald's Park Museum, Cork.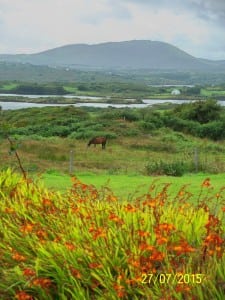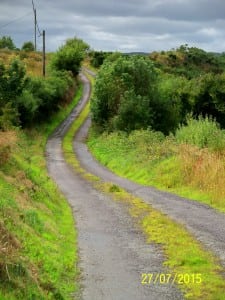 Continuing on walk past the old Derreenard National School closed since the 1960s, and here there are panoramic views of Roaring Water Bay and Ballydehob, with Mount Kidd (800ft) in the background.
At the T-junction take a short detour to Derreenard Bridge - which featured in the War of Independence when it was booby trapped by the military and made safe by two locals volunteers.
Corravoley has a former school (closed in the 1950s) and teacher's residence - an example of the way things were. These are now privately owned. Some remains of Corravoley Church of Ireland (1830) can also be seen on the right.
Points of Interest: 
• Old rectory/school house/creamery – all closed
• Ruins of church and Teachers house
• Derreenard bridge
• Kilcoe R.C. Church – its rose window inside designed by L. Clarke/Harry Clarke Ltd.
• Old Bridge at Kilcoe (Meen Bridge)