Author:

ActiveME

Created:

October 9, 2016

Updated:

December 12, 2017
Categories:
Distance

8 miles

Time

0 s

Speed

0 mph

Min altitude

1,280 ft

Peak

2,139 ft

Climb

1,227 ft

Descent

1,234 ft
Conor Pass, Houlihans Bean Mountain (local name) and Croaghskearda mountain loop walk is a moderate 4 hour (10km) hiking route from the Conor Pass car park (410m) to the summit of Houlihans Bean (670m) and Croaghskearda Mountain ridge at 608m, co. Kerry in the south west of Ireland and on the Wild Atlantic Way.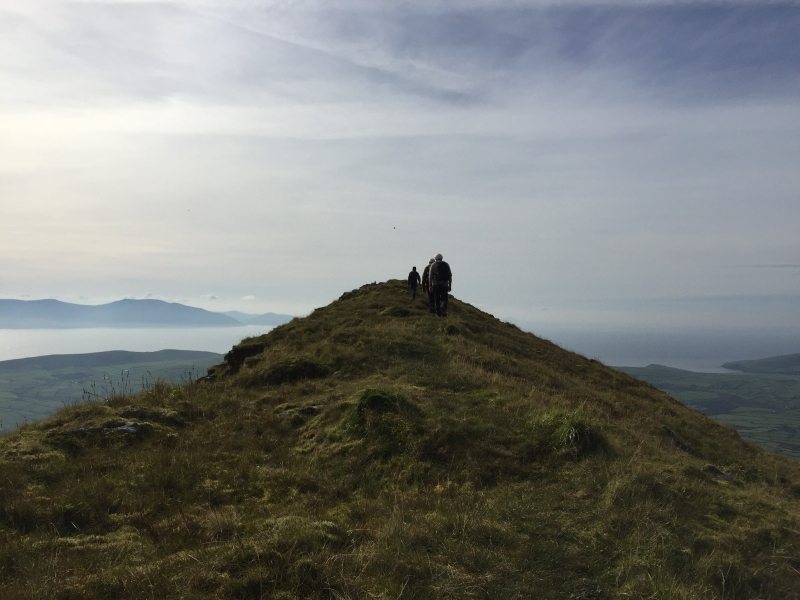 The start of the walk is where most of the climb is and this is made easier by taking the Green Road path. From then on this mountain walk is relatively easy, as there is very little height gain to the summit of each mountain with absolutely spectacular and invigorating scenery to both the north and south of the Dingle Peninsula.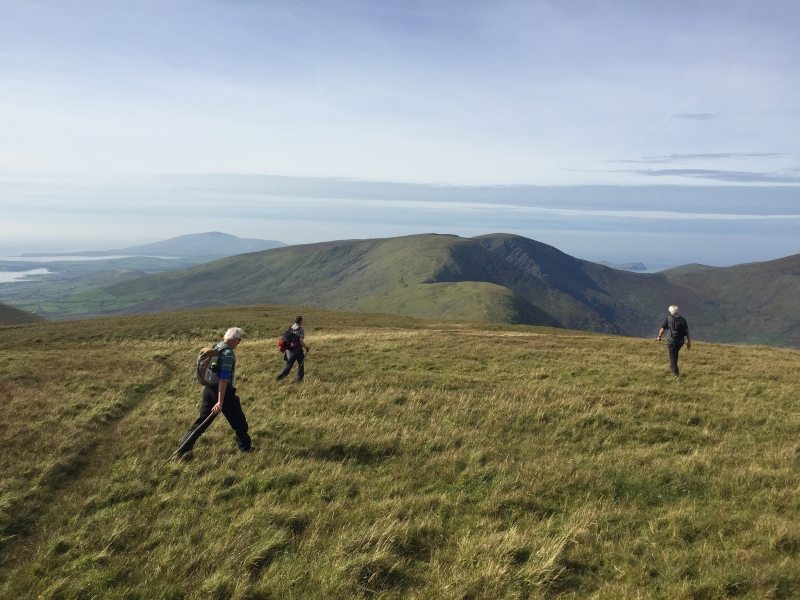 The views along all of this route are breathtaking on this glaciated landscape of mountains and corrie lakes. On a good day there are views as far as the Aran Islands off County Galway and the mountains of Connemara.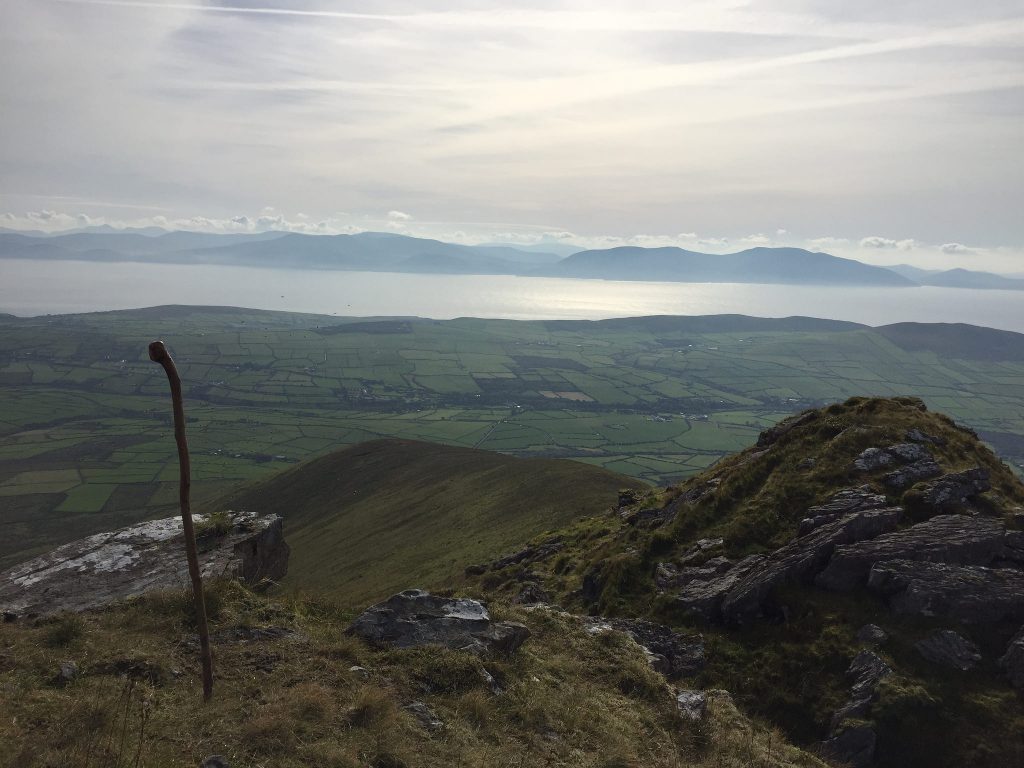 The Conor Pass itself is Irelands second highest open mountain pass behind the Priest Leap (on the Cork Kerry Border near Bantry) and provides the most dramatic scenery over Brandon and Tralee Bays to the north and Dingle to the south. It is a narrow twisting road between Dingle and Kilmore Cross and therefore there are length and weight restrictions, and vehicles such as caravans, camper vans and trucks cannot use the pass.

This walk is relatively short but there are also many other longer and shorter walks in the area. Plan your walk by checking the weather, sunrise sunset times and our hiking checklist on our website

https://www.activeme.ie/useful-info/planning-a-trip/. Please remember that you are only as fast as the slowest member of your group! If the weather is poor don't be afraid to cancel your walk and do some other walk, maybe a low level walk.
Use our Map of Ireland and Sat Nav tool to get directions to the start point and our detailed maps and GPS on our ActiveME iPhone App and Android App to find and follow the walking route live on screen and keep on track. At all times, our maps and App should only be used in conjunction with proper map and compass navigation techniques.