Author:

ActiveME

Created:

September 29, 2013

Updated:

December 12, 2017
Distance

0.00 m

Time

0 s

Speed

0.0 km/h

Min altitude

0 m

Peak

0 m

Climb

0 m

Descent

0 m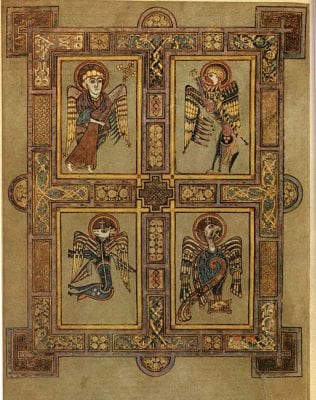 The Book of Kells is a materpiece of Irish art and is a world-famous example of early Christian art with illuminated colourful and detailed manuscript pages of the Gospel. It was produced by Irish monks about 800 AD and now resides in Trinity College in the centre of Dublin City, Ireland. The place of origin of the Book of Kells is generally attributed to the monastery founded around 561 by St Colum Cille on Iona, an island off the west coast of Scotland. In 806, following a Viking raid on the island which left 68 of the community dead, the Columban monks took refuge in a new monastery at Kells, County Meath.
- Although Book of Kells is unfinished, it is believed that is was written around 800,
- There is no way of knowing if the book was produced wholly at Iona or at Kells, or partially at each location.
- It is also known as the Book of Columba, or the Gospel of Colum Cille