Author:

ActiveME

Created:

August 28, 2012

Updated:

March 12, 2018
Distance

0.00 m

Time

0 s

Speed

0.0 km/h

Min altitude

0 m

Peak

0 m

Climb

0 m

Descent

0 m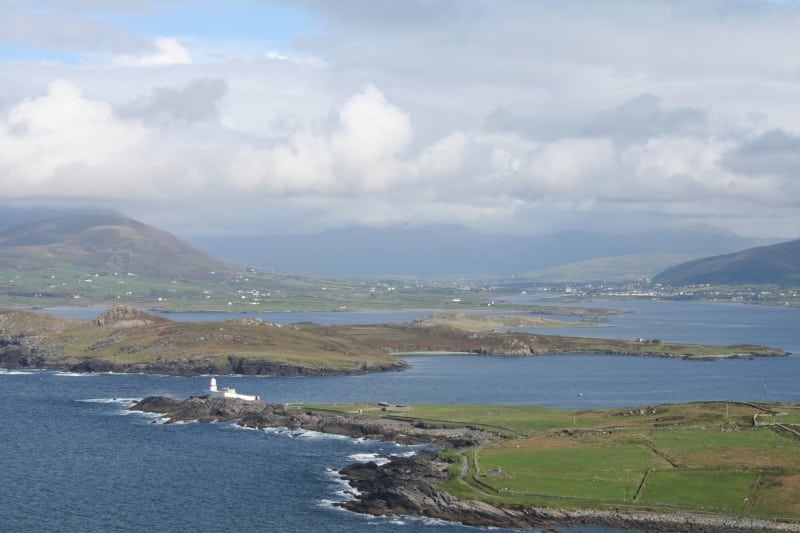 The southern beach on Beginish Island is a remote and secluded sandy beach back by sand dunes on this uninhabited Island near the village of Knightstown on Valentia Island, County Kerry, Ireland. Beginish is protected from the Atlantic by Valentia Island and its magnificent sheltered beaches create an ideal place to swim, relax, picnic, kayak and go walking. If you can get to visit the island, its is more than likely you'll have the place to yourself! Ask someone in Knightstown about getting a ferry to visit the Island. You can also go swimming with wild seals off the south western beach.
Beginish Island is a treasure trove of archaeological remains. A ruined monastery can be found on the eastern part of the island and circular stone huts and buildings on the island are remnants of a once vibrant maritime and religious community dating back to the Middle Ages. On the southwest-facing beach on the eastern end of Beginish is a group of eight houses, 15 cairns, and eight animal shelters, occupied between the 10th and 12th centuries, houses which appear to manifest evidence of early Norse/Viking occupation of Ireland. The earliest occupation of the site appears to represent a Scandinavian marine way-station, dated to the 10th century. It's simply a gem of an Island.
Use our Map of Ireland and Sat Nav tool to get directions and our detailed route map and GPS on our ActiveME App to find the beach live on screen and keep on track.  At all times, our maps and App should be used in conjunction proper map and compass navigation techniques. Feel free to send us your photos and add you own star rating, comments or suggestions below.
Gallery