Killarney, Half Day Cycle & Boat Tour, Kerry, Ireland – Top Things to Do
Sep 27, 2012 at 8:29 pm in Half day, Itineraries by ActiveME
See bottom of this page to get GPS directions, add your review and see local tour guides, businesses and other things to do.
Info
| | |
| --- | --- |
| County: Kerry Killarney | Route Length (km): 40 |
| Nearest town: Killarney | OS Map: 78 |
| Route shape: loop | Route type: General |
| Grade/difficulty: Moderate | Duration: |
| Parking: Car park | Wheelchair friendly?: No |
| Family/child friendly?: Yes | Dog friendly?: Yes |
| Grid ref. (start): V 96704 90373 | Grid ref. (finish): V 96650 90340 |
Summary
This unique half day trip is highly recommended and involves both land and water!
- A leisurely 24km cycle taking approx. 2 hours.
- A spectacular 15km boat trip through the world famous lakes of Killarney taking approx. 1.5 hours.
Use our online map and/or the free ActiveMe smartphone Apps to follow the entire route.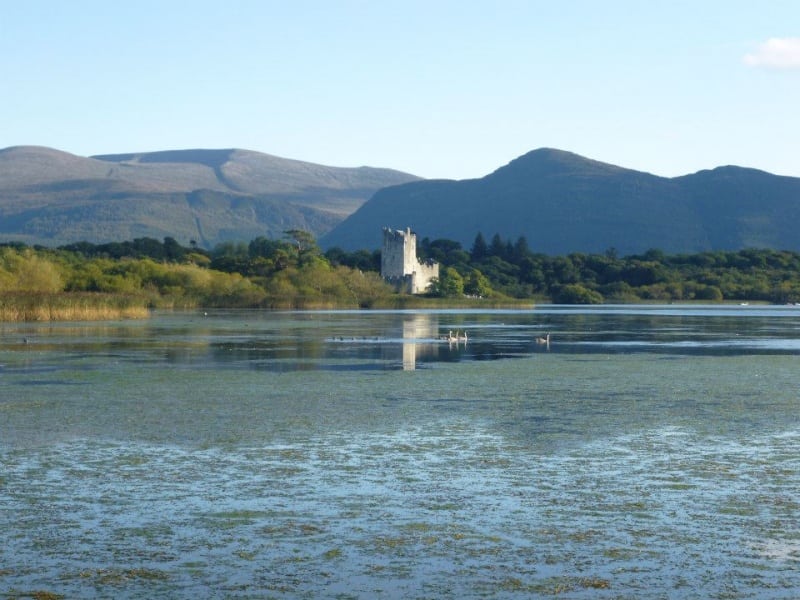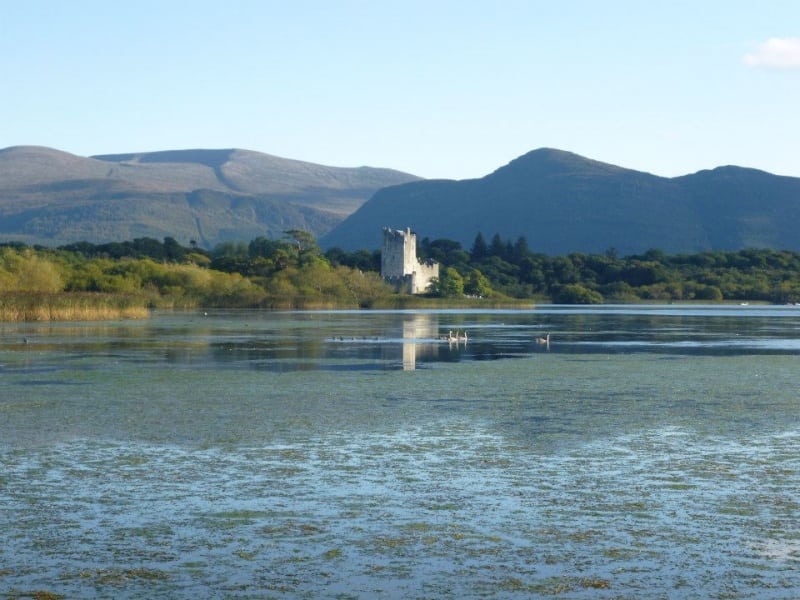 -  Start by renting a bike in Killarney Town. Some roads on this route may be quiet but be aware of traffic at all times.
-  Cycle into the National Park at any number of points around the town.
-  Take the new cycle and walking path at Knockrear near the Cathedral all the way to the Killarney Golf and Fishing Club
-  Here you will join the main road until the turn off for the Gap of Dunloe and Kate Kearneys Cottage
-  You can stop for refreshments at Kate Kearney's if you like 🙂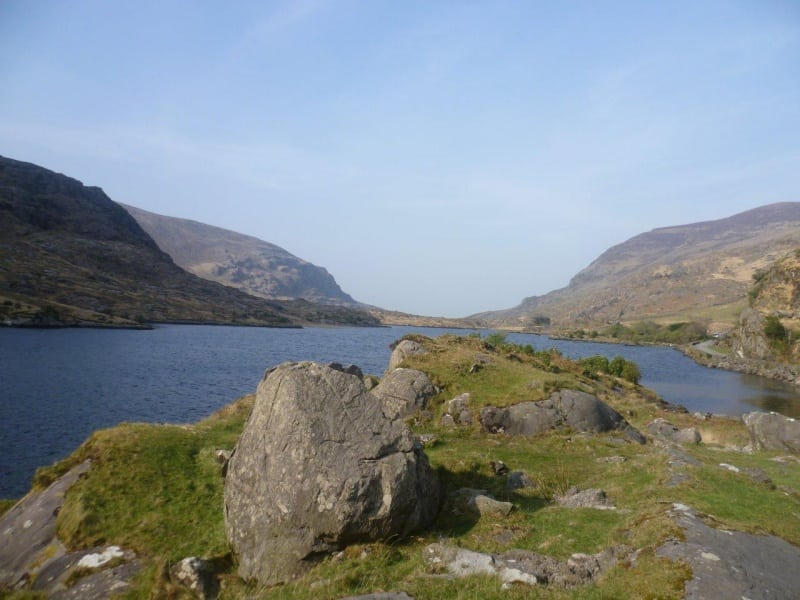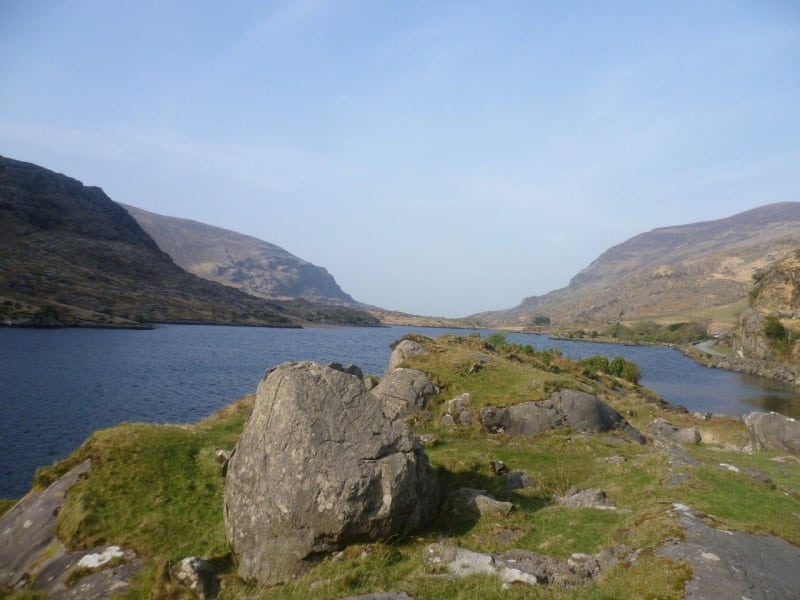 -  Cycle through the Gap and enjoy the scenery...there is no need to rush
-  The end of the Gap is fairly steep so it might be a challenge to stay on the bike...test yourself
-  When you reach the Head of the Gap your climbing is over for the day, its downhill the rest of the way
-  Test your brakes becuase this downhill section can be as fast as you like it to be!
-  Continue down the hill and look for the road sign to Lord Brandons Cottage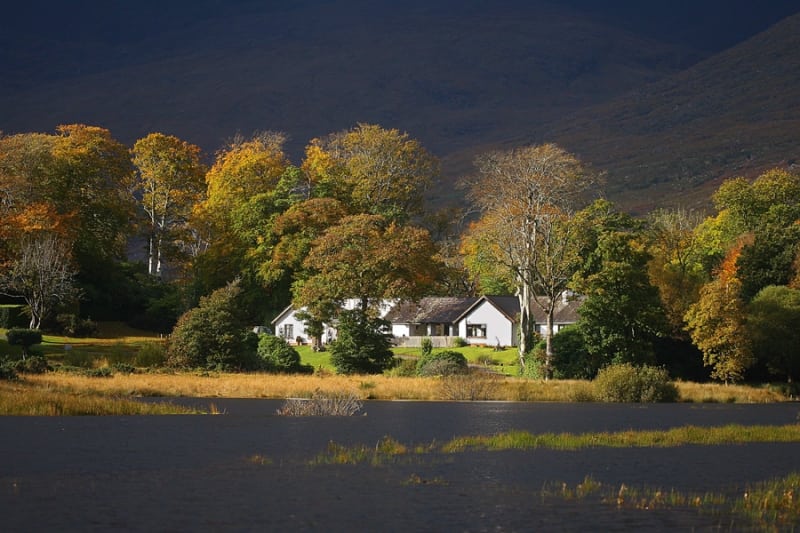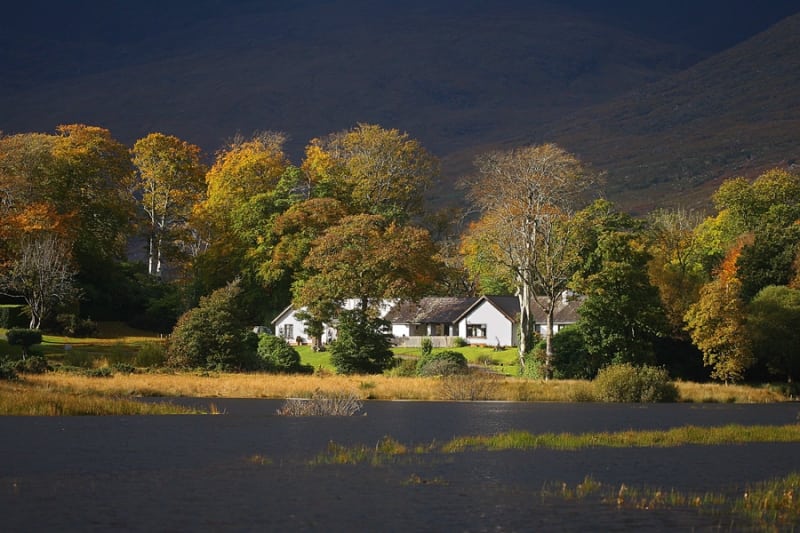 -  If you again feel thirsty, you can stop for some food and drink here. Its stunning scenery
-  Just below the cottage you can now get a boat back to the town
-  For approx. €15 you and your bike can now take one of the most beautiful and famous boat trips in the world, yes the world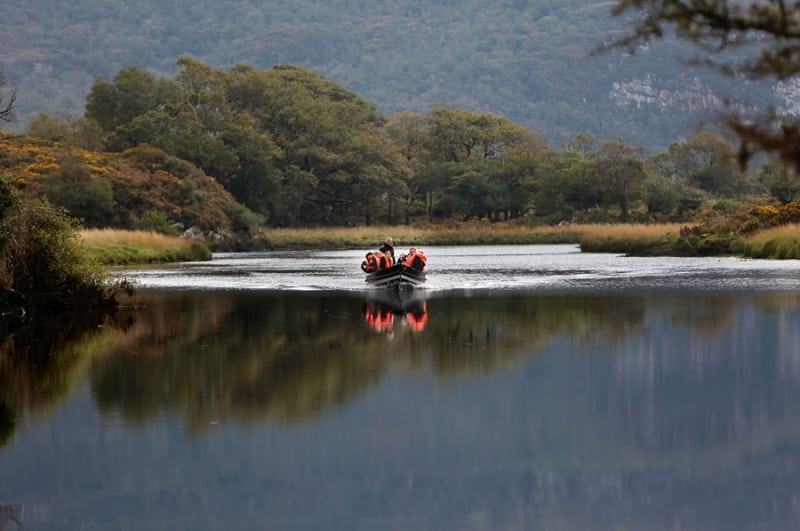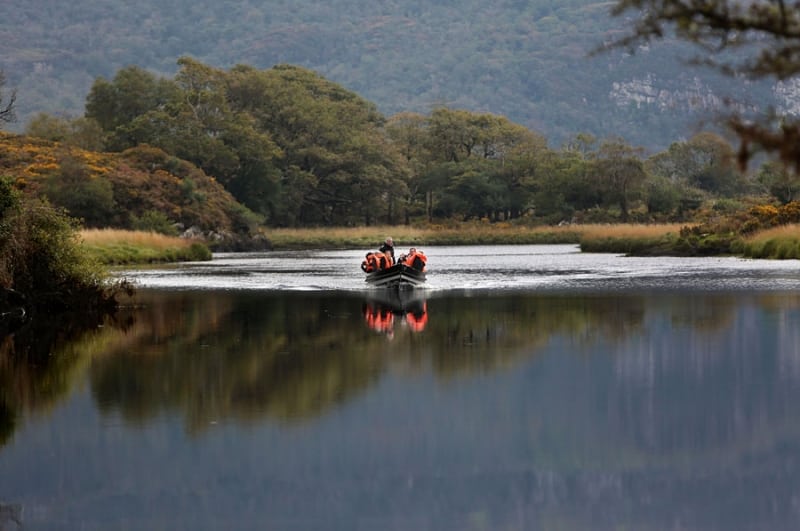 -  From Lord Brandons the boat takes you on the famous Lakes of Killarney
-  First through the Upper Lake and the Long Range with views of Purple, Sheahy and Torc Mountains
-  Past the unique Dinis Cottage, the Old Weir Bridge and the meeting of the waters where two lakes meet
-  Into Muckross Lake, under Brickeen Bridge and into Lough Leane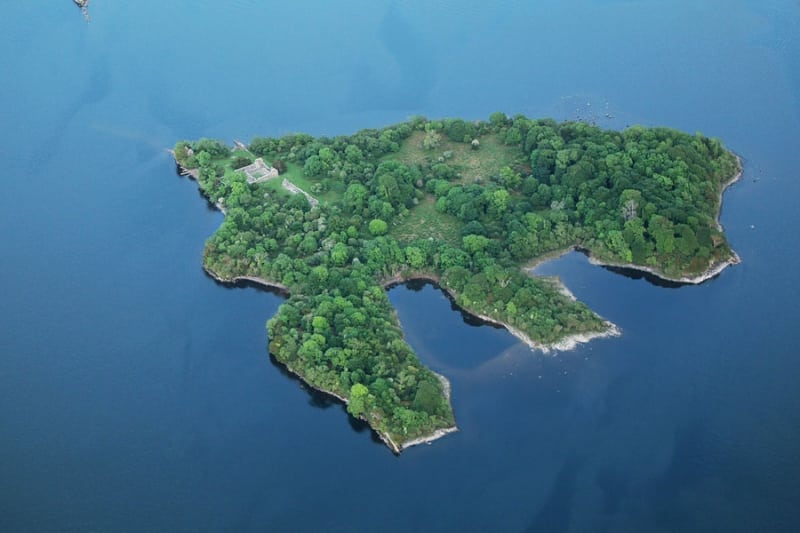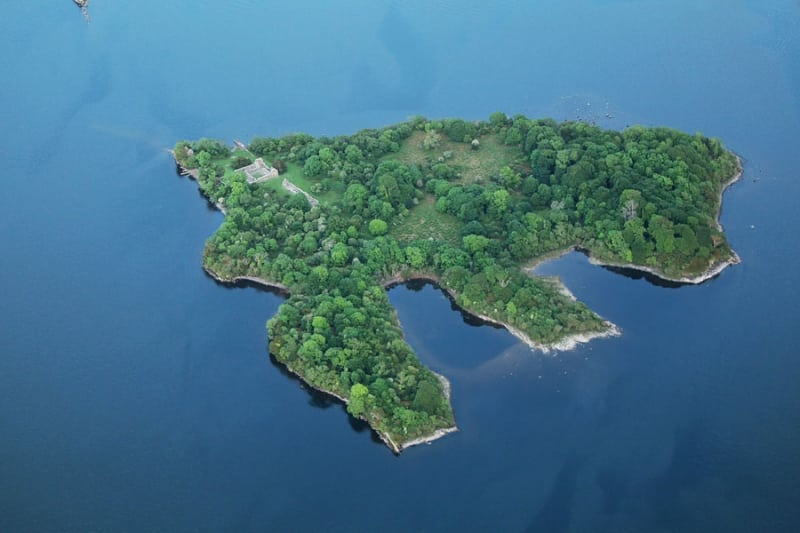 -  From here you will cross the lake and pass by Innisfallen Island and finish at the picturesque Ross Castle
-  Get back on the bike and cycle the short trip back to Killarney town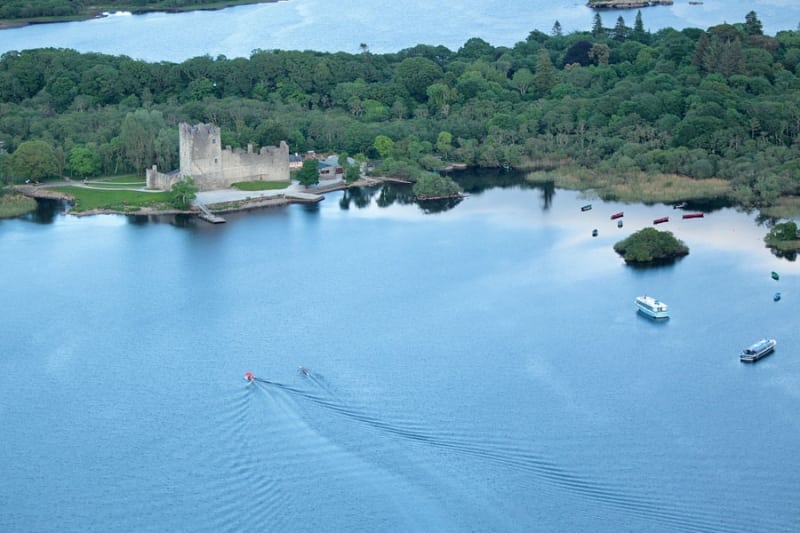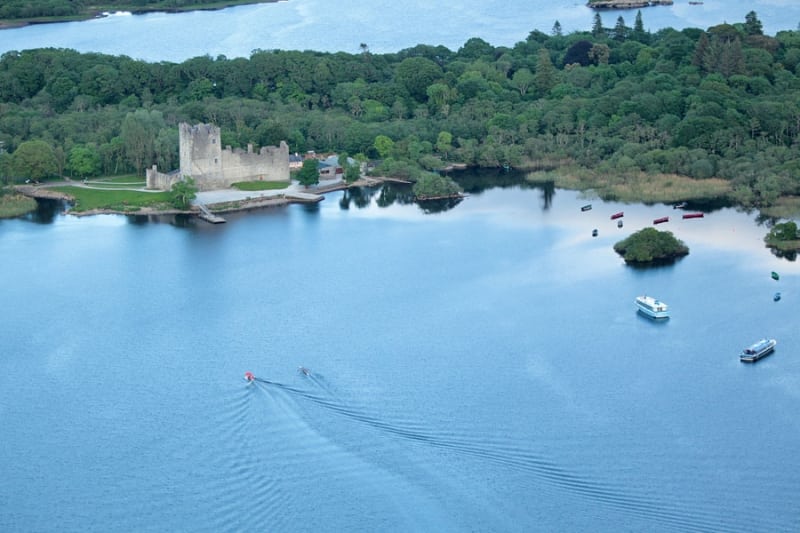 What a day!

Book the Boat Trip here:
Hire A Bike here:
Great Places to Stay in Killarney for this Trip (coming soon)
Killarney Town Centre: coming soon
Fossa: coming soon
Special Places to Eat and Drink along this Trip (coming soon)
Kate Kearney's Cottage
Lord Brandon's Cottage
There are plenty of other tours in the around so please find one that is right for you or your group. Plan your walk by checking the weather, sunrise sunset times and our hiking checklist on our website http://www.activeme.ie/useful-info/planning-a-trip/. Please remember that you are only as fast as the slowest member of your group!
Use our Map of Ireland and Sat Nav tool to get directions to the start point and our detailed maps and GPS on our ActiveME iPhone App and Android App to find and follow the walking route live on screen and keep on track. At all times, our maps and App should be used in conjunction with proper map and compass navigation techniques. Feel free to send us your photos and add you own star rating, comments or suggestions below.
Killarney, Half Day Cycle & Boat Tour, Kerry, Ireland - Top Things to Do,

Print Info & Summary Only
Route Map
Please
log in
or
register for free
to download this guides Grid Ref waypoints & GPX file.