Waterfords Deise Greenway, Cycle and Walking Route Map, Copper Coast and Irelands Ancient East
Mar 17, 2017 at 12:12 am in Cycling, Road Cycling by ActiveME
See bottom of this page to get GPS directions, add your review and see local tour guides, businesses and other things to do.
Info
| | |
| --- | --- |
| County: Waterford | Route Length (km): 45 |
| Nearest town: Dungarvan | OS Map: 1 |
| Route shape: linear return | Route type: |
| Grade/difficulty: Easy | Duration: 4.5 |
| Parking: Car park | Wheelchair friendly?: Yes |
| Family/child friendly?: Yes | Dog friendly?: Yes |
| Grid ref. (start): | Grid ref. (finish): |
Summary
Built along the old railway line, Waterford's Deise Greenway is a 45km cycle and walking route from Dungarvan to Waterford City in the south east of Irelands Ancient East and on Waterfords stunning Copper Coast. Uncovering Waterfords great scenery and hidden gems of history and heritage along it length, Waterfords Deise Greenway can already be considered one of Ireland's best and most spectacular walking and cycling routes. Take the scenic Deise Greenway cycle and walking route with you on our free App for iPhone and Android and share your photos on the ActiveMe facebook page. See the online GPS map here and the official map below.



Places to Stay Near the Waterford Greenway: coming soon
Places for Food Near the Waterford Greenway: coming soon
Places for Entertainment Nearby: coming soon
Places to Hire a Bike on the Greenway: Coming soon
Local Cycling Guide or Tour Guide: coming Soon
Other greats Things to See and Do in the Area: coming soon
From Dungarvan, the Deise Greenway follows the old Waterford, Dungarvan & Lismore Railway Company line. Originally built in 1872, this railway was the most expensive line to be built in Ireland at the time, as it followed the most difficult route of any railway in the south. It was a very hilly line with a series of sharp curves, a 418 feet long tunnel near Durrow and overs viaducts at Durrow, Kilmacthomas and Ballyvoyle. It also includes a great number of under and over bridges and three road crossings at Dungarvan. (www.wsvrailway.ie).
All of these historic difficulties has now resulted in one of the most dramatic and scenic greenway routes  in Ireland. Starting in the lovely maritime town of Dungarvan where some of Ireland's first settlers are said to have arrived via a land bridge from the UK to the green Dungarvan valley over 10,000 years while the rest of Ireland was enjoying the Ice Age. Enjoy free entry to the Waterford County Museum in Dungarvan where they reveal the fascinating nearby finds including ancient human skeletons and amazingly the bones of a Woolly Mammoth, Giant Deer (Irish Elk), Reindeer, Lynx, Grisly Bear, Brown Bear, Lemming and more who roamed this area of southern Ireland during the last Ice Age.
Enjoy with free entry to Dungarvan Castle, built in 1185 by King John of England as a Royal Castle, browse the Old Market House Arts Centre and here about the local stories of an assassination attempt on the infamous Cromwell in the 1600's and the unusual shipwreck story of the 1895 Moresby Disaster where the crew firstly refused rescue before 20 people drowned and 5 saved. In the evening take a tour of the Dungarvan Brewing Company and learn about the ingredients, brewing process and the all-important beer tasting (pre-booking essential). After enjoy dinner, local traditional music and craic in a local pub or for something different, the local Dungarvan Cinema can organise private shows for groups outside of their regular timetable.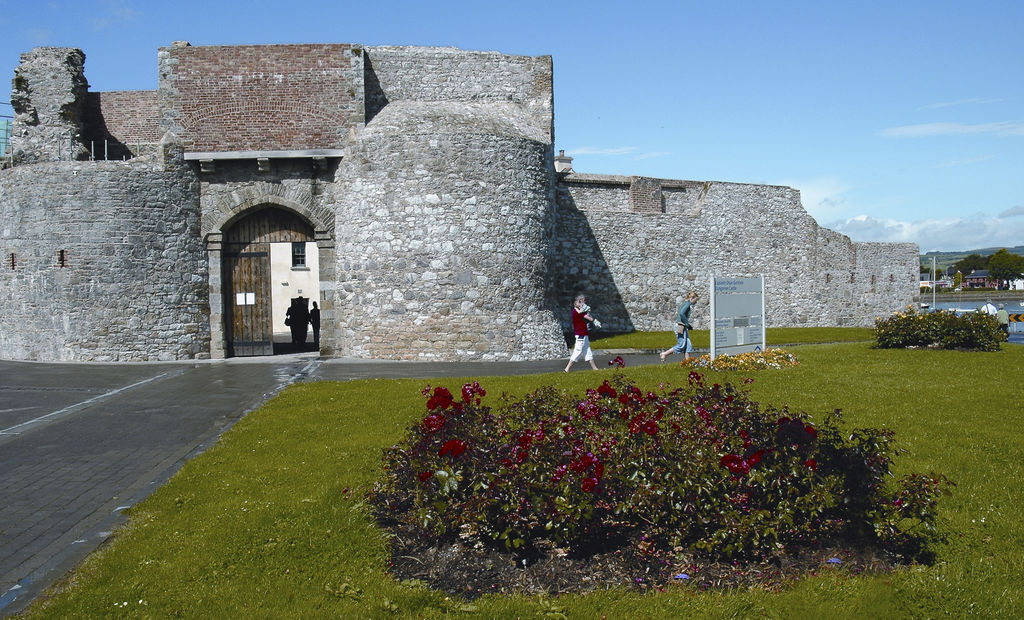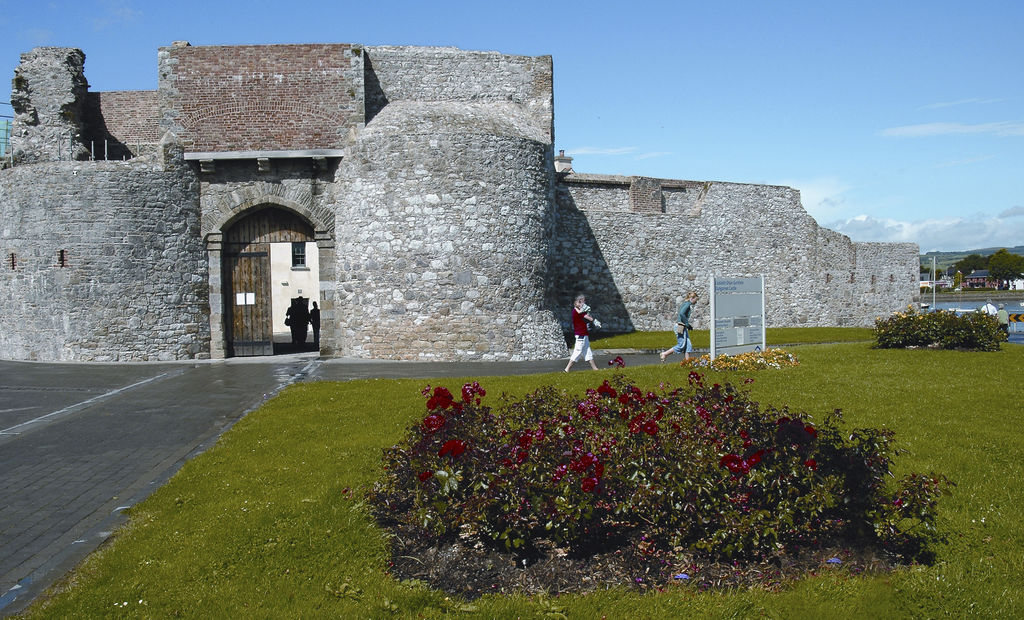 Once you have explored Dungarvan, it's time to hop on your bike or hire a bike and swap ancient history for a two wheeled adventure and picnic lunches along the stunning new Waterfords Deise Greenway walking and cycling route. If cycling is not your thing, you still have the option to climb on the Comeragh Mountains, join or charter a boat for s fishing, bird watching, diving or sightseeing trip along the coast. Leaving Dungarvan you will pass the lovely Walton Park and Dungarvan Causeway. Next up, prepare to experience over 460 million years of Irelands Ancient geological history along a small section of the Copper Coast. Along the way, be sure to take a side trip and dip your toes in the waters of the Clonea Blue Flag Beach and at a later time you can continue on the copper coast road and find out more about ancient rocks by visiting the Geopark Visitor Centre in Bunmahon.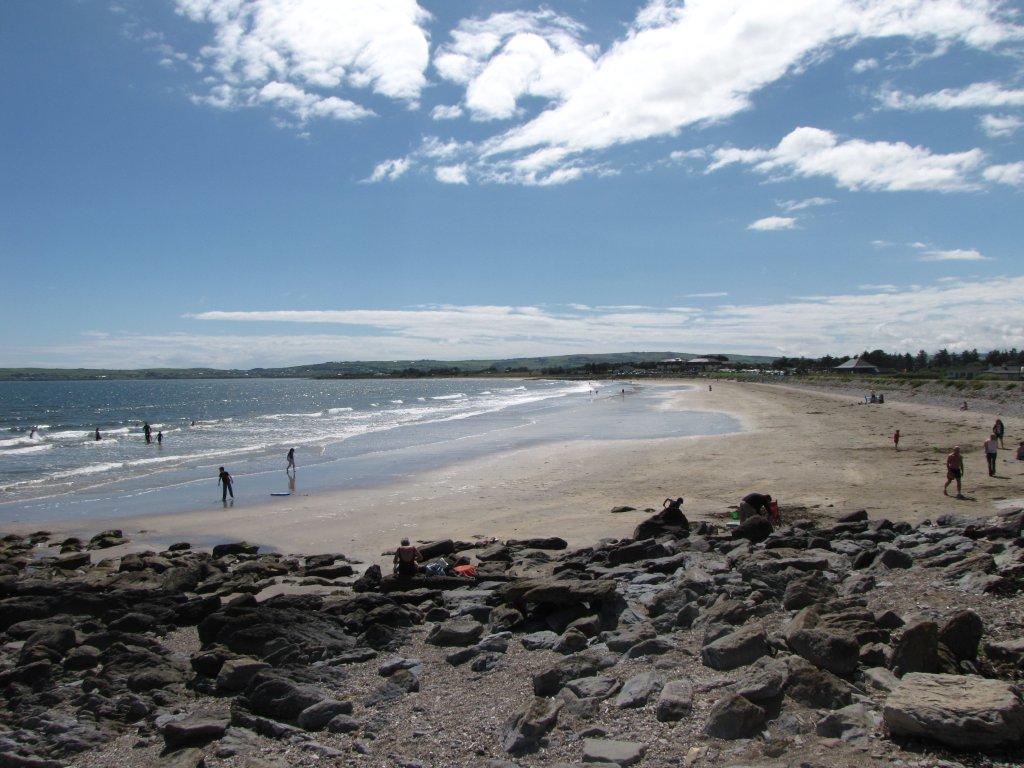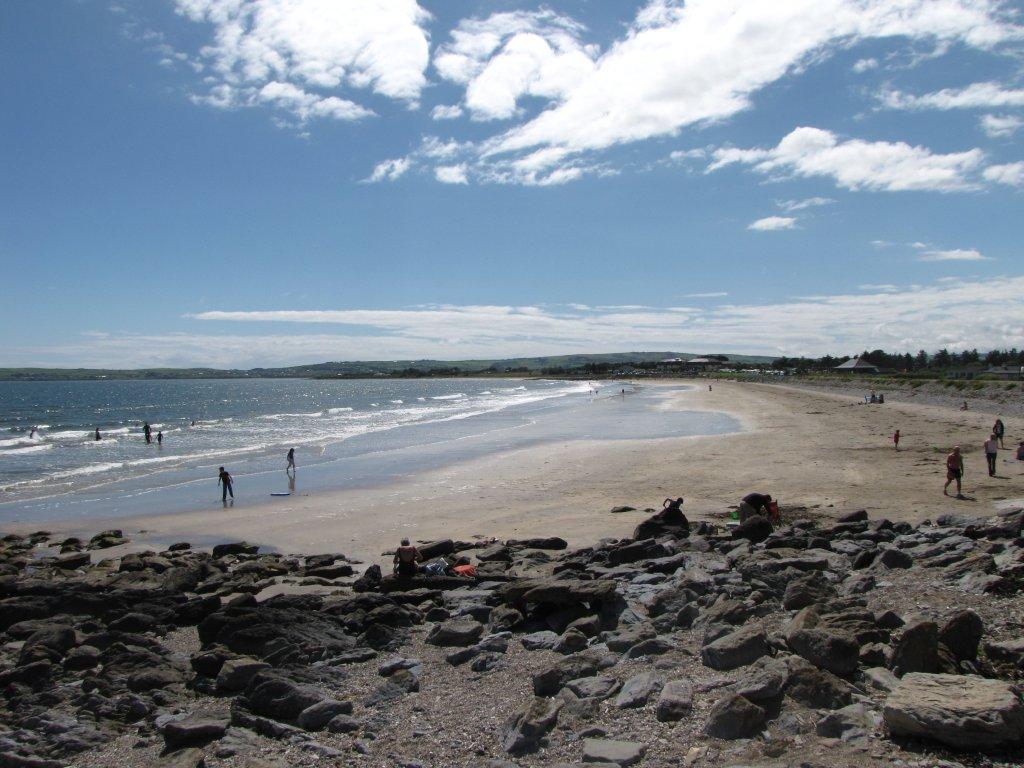 After Clonea, Waterfords Deise Greenway heads north away from the Copper Coast, firstly passing the unique and stunning Ballyvoyle Tunnel and Viaduct over the River Dalliga which was built in the 1870s. The viaduct was blown up in August 1922 during the Irish civil war and rebuilt in 1924. It was used for Bungee Jumping during the short lived craze of the 1990's but has been restored for Waterford's Deise Greenway with 12 interpretive heritage panels on the Dungarvan side of this magnificent bridge  and the tunnel is as it was over 150 years ago.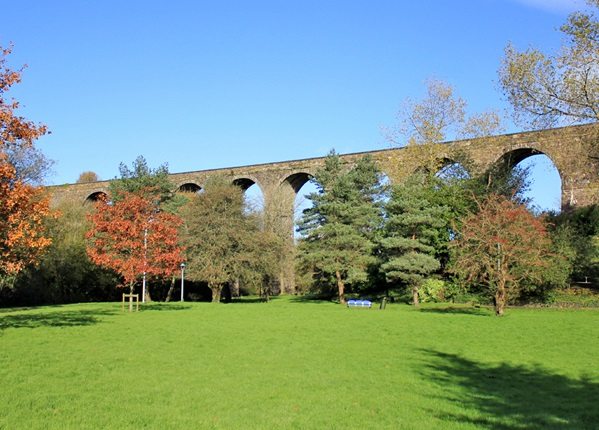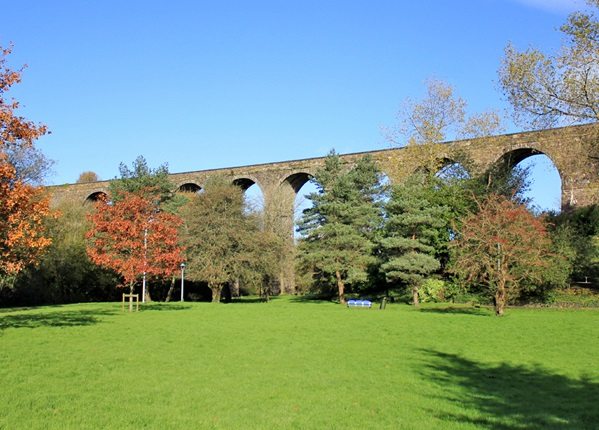 Next on the route is the Durrow Viaduct and Tunnel where you can learn about some of Irelands local history and the Ballyvoile ambush and actually hear the station masters whistle at the Durrow Stradbally Station. The next stop is Kilmacthomas Viaduct where you can take a toilet break and where you can park to start or end your cycle. The Kilmacthomas Work House is our next stop where you can again go to the toilet and park. 
After the Kilmacthomas Viaduct, Look west for great views of the Comeragh Mountains in all their splendor. On your return to Dungarvan be sure to do the Comeragh Drive. Here you can  follow the signs for Mahon Falls to find a section of this scenic drive known as the Magic Road where the Laws of Physics do not apply and fairy magic takes over. Parking with your engine off near an enchanted Fairy tree and large rock, amazingly, your car will travel backwards up the hill with no power! When you are finished defying gravity, enjoy a pleasant 15min walk to the inspiring 80m high Mahon waterfalls.
From here you will have magnificent views before winding you way back down the hill to re-join the Comeragh Drive.  Only 10mins away you pass the Coumshingaun Lake, formed by glacier movement during the last ice age and one of the best examples of a corrie lake in Europe. This Coumshingaun Horseshoe Walk is one of the best walks in Ireland and you can experince all teh great stories and legends with Muddy Boots Walking Guides. The cold water lake is a stunning natural amphitheatre surrounded by vertical cliffs up to  365m (1500ft) and for 40 years, Jim Fitzgerald (1891-1959) a WW2 veteran known as the 'Hermit of Lackendara' lived and died in a cave at the edge of the lake.
Next on the route are the brilliant Suir Valley Railway along a small section of the route, the  medieval riverside Kilmeaden Castle and Mount Congreve estate, all of which are worthy of a visit.  Following the River Suir, Waterford's Deise Greenway now enters Waterford City, Irelands Oldest City, where you have loads to see and do including the House of Waterford Crystal, Waterford Museum of Treasures, Reginalds Tower, Waterfords Viking Triangle and much more.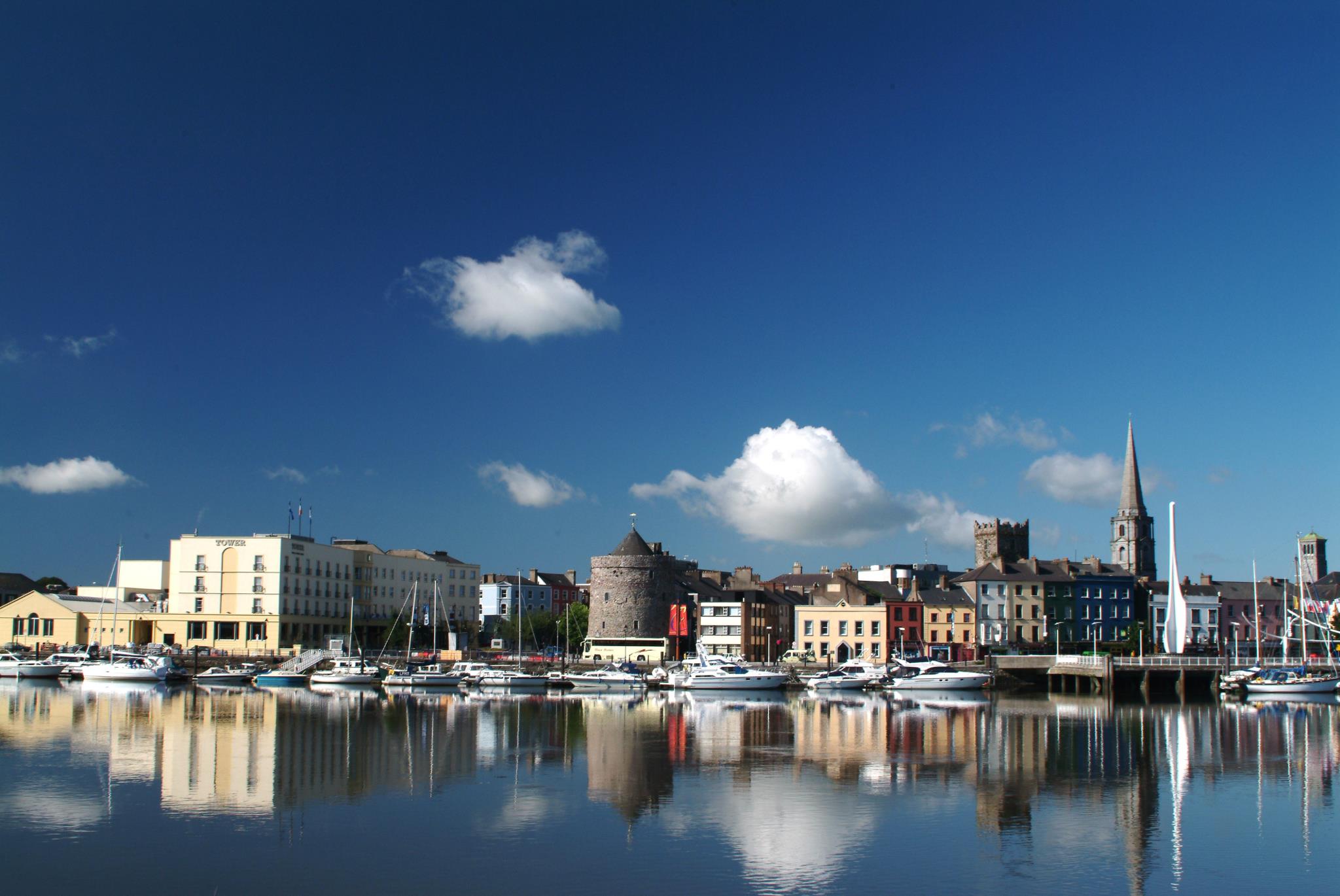 Plan your cycle or walk by checking the weather, sunrise sunset times and our hiking checklist on our website http://www.activeme.ie/useful-info/planning-a-trip/. Please remember that you are only as fast as the slowest member of your group! Visit www.facebook.com/deise.greenway and www.deisegreenway.com/ for more info.
Use our Map of Ireland and Sat Nav tool to get directions to the start point and our detailed maps and GPS on our ActiveME iPhone App and Android App to find and follow the walking route live on screen and keep on track. At all times, our maps and App should only be used in conjunction with proper map and compass navigation techniques.
http://
Waterfords Deise Greenway, Cycle and Walking Route Map, Copper Coast and Irelands Ancient East,

Print Info & Summary Only
Route Map
Please
log in
or
register for free
to download this guides Grid Ref waypoints & GPX file.